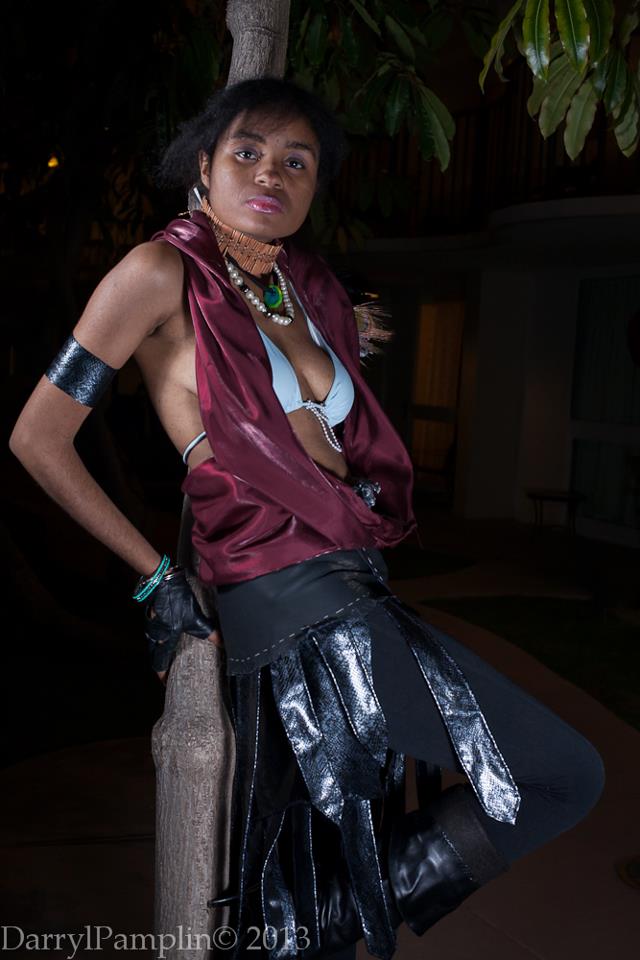 So, i've gotten a few messages from people asking me to post some of my cosplay creations on this blog. Heck, I even made a cosplay gallery here on I 365 Art! It's empty for now of course, but I'm actually considering adding some things to it this month/year.
I remember mentioning on here that I am somewhat of a shy person. Ironically though, I am a cosplay model. I get in front of cameras all the time, yet I'm still super shy. As you may know, I have also mentioned that I am very shy about talking about my cosplay subculture here on the blog, but this year, I think it's time that I break out of my shell!
Anyway, I think cosplaying is still a form of art for me, especially since it does involve drawing designs, cutting out and sewing patterns by hand. The costume I am wearing in this post is for the character Morrigan from the game Dragon Age Origins. I decided to go ahead and sew this costume because of the intricate designs on it. I do love a challenge I must say :3. I created pretty much the entire thing by hand, including most of the jewelry as well. The only things that I didn't make were the boots and black leggings.
This photo was taken this past weekend during Anime Los Angeles by the awesome Darryl Pamplin. Hopefully i'll gain enough courage to post up more cosplay related stuff here on the blog in the near future. 🙂