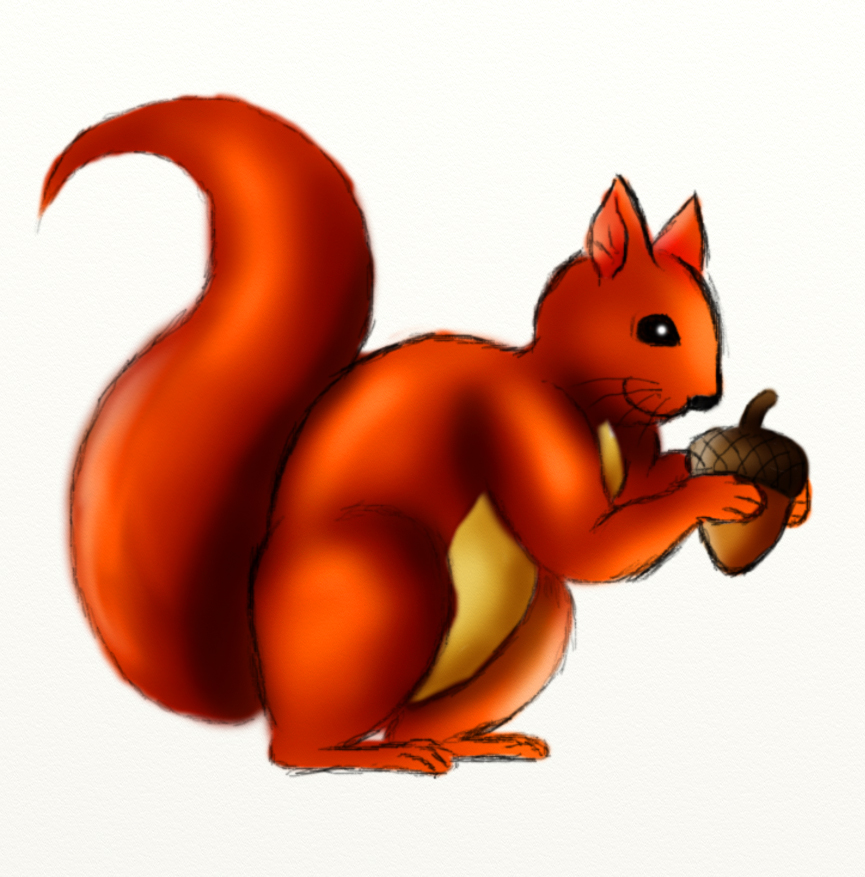 Sorry that i've been completely MIA for the past few days. Still apartment hunting and was preparing for the elections. I wasn't that psyched about the elections until the very end. It hit me that voting is a very important decision to make as an American. That no matter who won in the end, your single vote is a contribution to what you believe in!
Anyway, i'm trying to get back in to the daily drawing pattern again. I probably won't be able to until we find a place to live at :s. I can't wait for this tiresome hunt for an apartment/duplex to end! We filled out more applications and we're just waiting to hear back from some of the places soon.
Today's drawing is of a cartoon squirrel holding on to an acorn :3. I hope you guys like it!