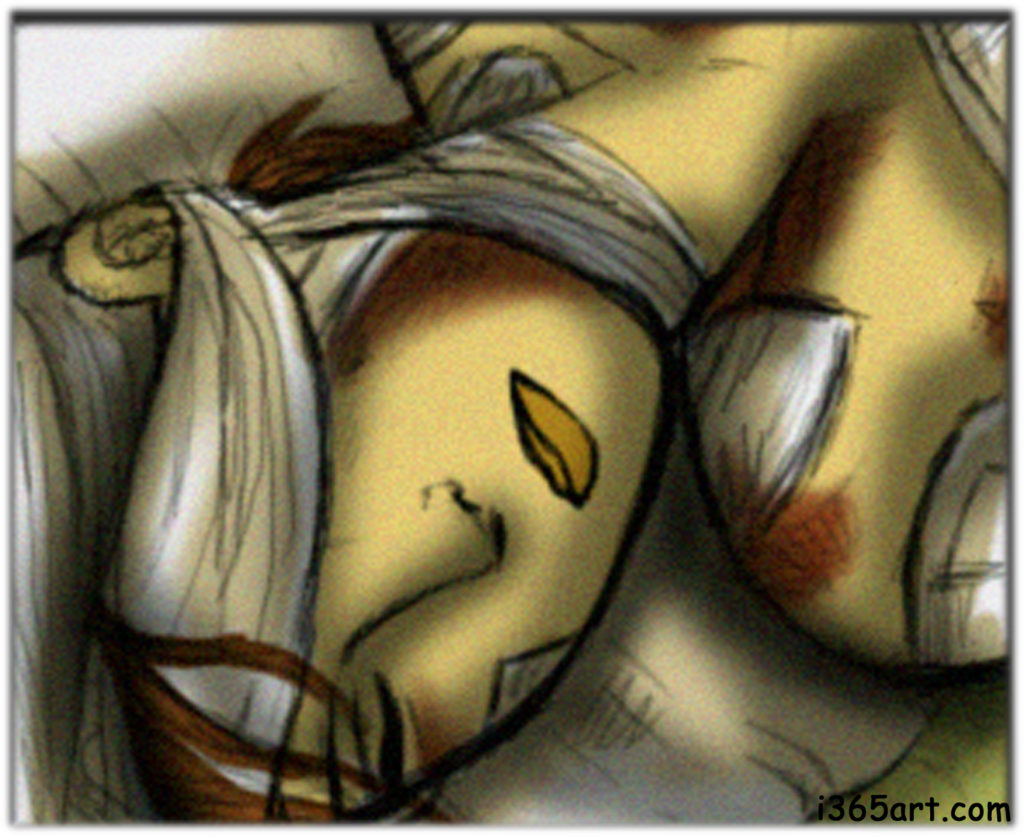 Time is a tickin'! We still haven't found an apartment yet, argh! We're really trying to cut to the chase on this move and hurry up and find something already. We'll be looking at a few other places this week, hopefully, one of them will be ours. xD
Also, I had this spinach pizza last night and my stomach has been aching all day. I'm very bloated, bubbly feeling and just plain unhappy about it :s. I hate feeling like crap, it just slows me down and ruins my whole day :s. Hoping that tomorrow will be a better day.
Since I have been somewhat more enthusiastic about my web comic, I felt it would be appropriate to make more posts based off of art from my web comic. For some reason, when I first started this blog I almost ashamed to post any of my work from DeadFingers, mainly because I wasn't sure how it would reflect on my blog's artwork. The art in my web comic is very drab and dark looking, whereas the art on I 365 Art is more bright and upbeat.
The way I see it now is that no matter how different the styles are on both sites, it is all my work and all of it deserves an equal opportunity for exposure :3. I'm sure that some of the visitors to this blog may actually like the dark, dreary style better than my bright/upbeat style and vice versa!
Anyway, if you were wondering about today's blog drawing, it's basically showing the main character recovering from an attack sometime earlier in the comic. As always, you can find the whole thing here, I update it 3 times a week. Also, it caters to a more mature audience, 17+.
Peipei's $5 Art Commissions page
How to draw on Hubpages