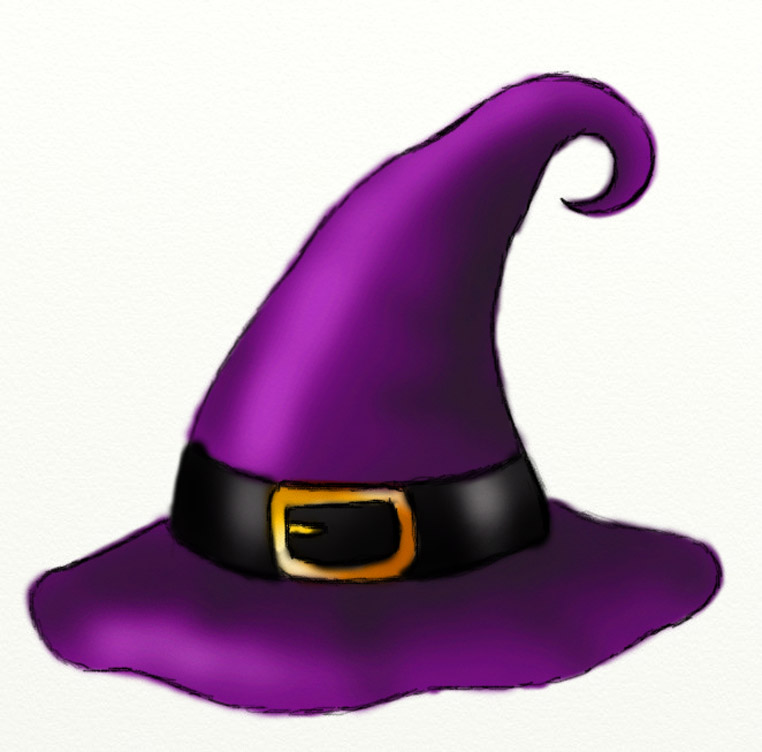 Yes! It's October! My most favorite month of the year. Can you guess why? :p It's the month of Halloween of course. I got so excited today that I just decided to draw a bunch of Halloween inspired drawings all day today. I'll be posting the rest of my Halloween doodles all throughout the week. I don't want to burn out the spirit of Halloween so early in the month xD.
Anyway, I'm really looking forward to telling some of my ghost stories later in the month. That, and I look forward to recording my experience at Halloween Horror Nights on the 31st. This whole month is just filled with awesome! It's incredible, beautiful even xD.
A little bit about this hat. I have a witchy hat laying around somewhere and I decided to base this drawing around it. The hat is purple also but the style is totally different. I added the hook at the end of the hat and the belt and buckle as well in this drawing. I also made a quick little tutorial on drawing that hat. Feel free to check it out :3.
Peipei's $5 Art Commissions page
How to draw on Hubpages