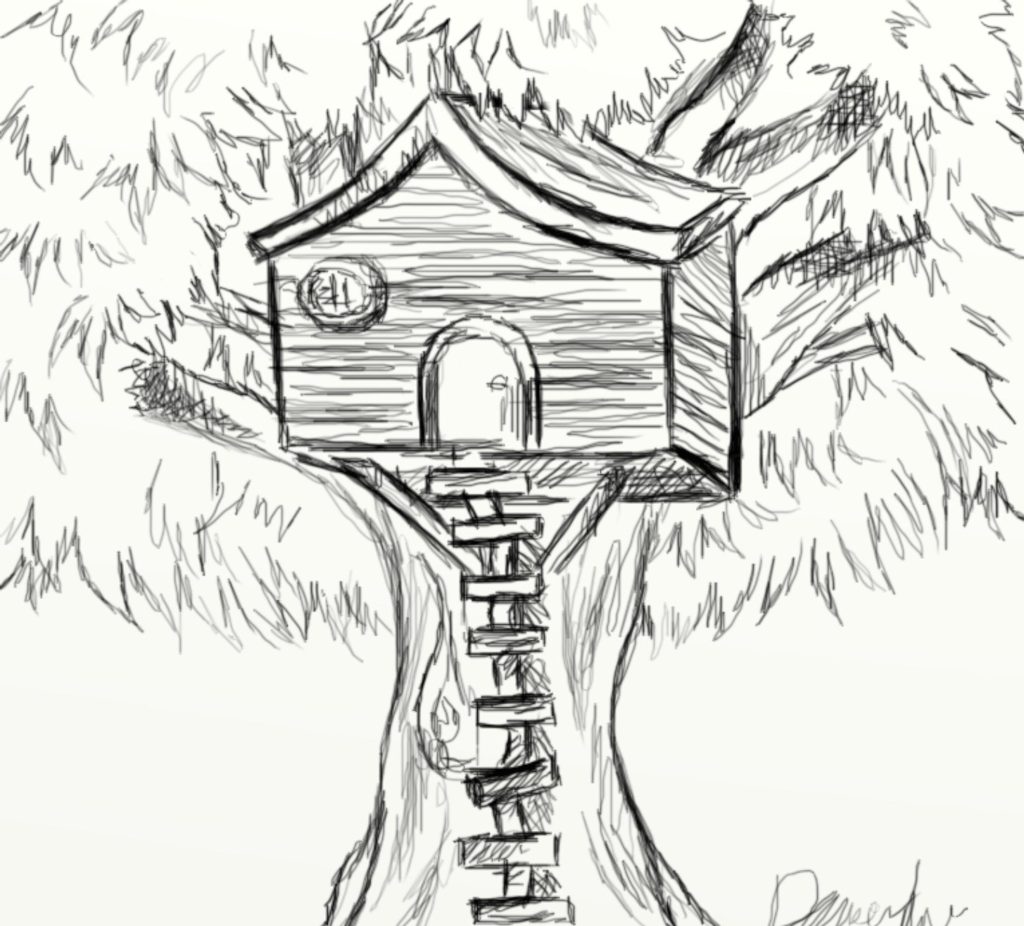 Today was pretty rough xD. I didn't get around to doing my weekly grocery shopping until late tonight. I'm pretty happy now that I have some food in my stomach, I'm feeling inspired again! Yesterday, I mentioned that I wasn't feeling very inspired and that I was completely bushed and exhausted. Today, I drew this picture of a tree house. I'm starting to color it right now actually but I couldn't have it ready by today.
I was sort of reflecting on my childhood when I made this drawing. Remember those times when you wanted your very own tree house as a child? I used to love playing in my friend's tree house everyday after school. I didn't live in a house or have a backyard, so having one of my own was only something I could dream of back then. Back when I was a kid, I wanted a tree house, a pink one to be exact xD! Yeah, I was a little girl after all. :p
I wanted to make this tree house drawing to look kind of simple. Most of my sketches are somewhat simple looking, since I focus most of my efforts on the coloring process. I hope to turn this in to something stunning by tomorrow. I probably won't color it pink though xD. I'm over that!
I want it to look very suburban in the end. Like it's sitting out in the middle of nowhere atop a giant tree.