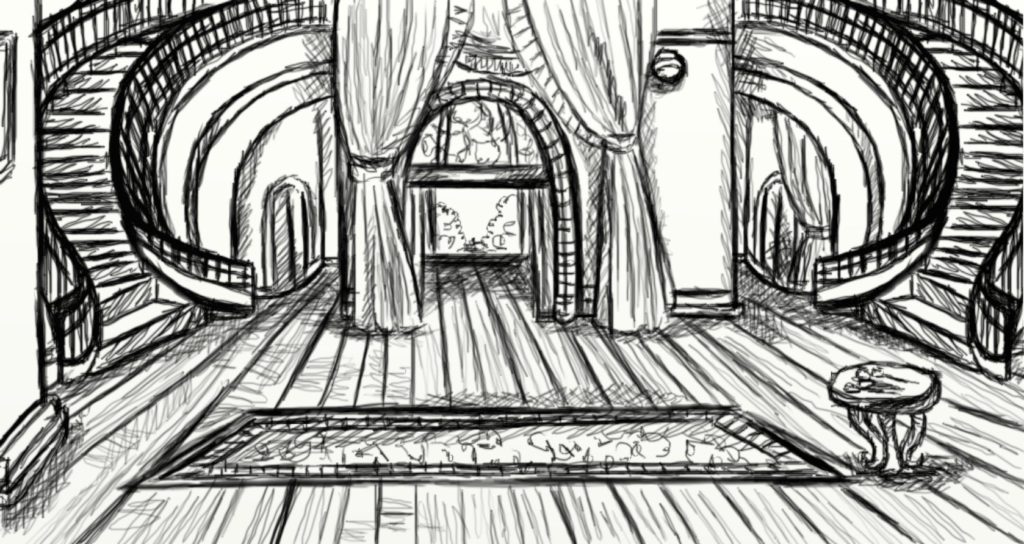 This is a background sketch that I started about 3 months ago that is still in the process of being created. It's for a small project between friends of mine that we are working on together (game development). This was inspired by a television show that I won't mention the name xD!
I'm sort of deciding what I should do with this drawing, like what kinds of colors I should place on it. I'm thinking the curtains in various spots of the room should be a deep magenta or dark red possibly, with heavy, hard wood floors. I want to make this illustration look as luxurious as possible basically!
For the most part, I'm very happy with how this turned out. I really like how the spiral staircases look in the image. I mentioned back in March that I never really liked how my non-colored sketches looked but I think this one is pretty decent. :3 I can't wait to get this colored, not sure if I'll post the finished version to this blog or not, maybe!
Lastly, don't forget to check out my art gallery section if you haven't already! :3