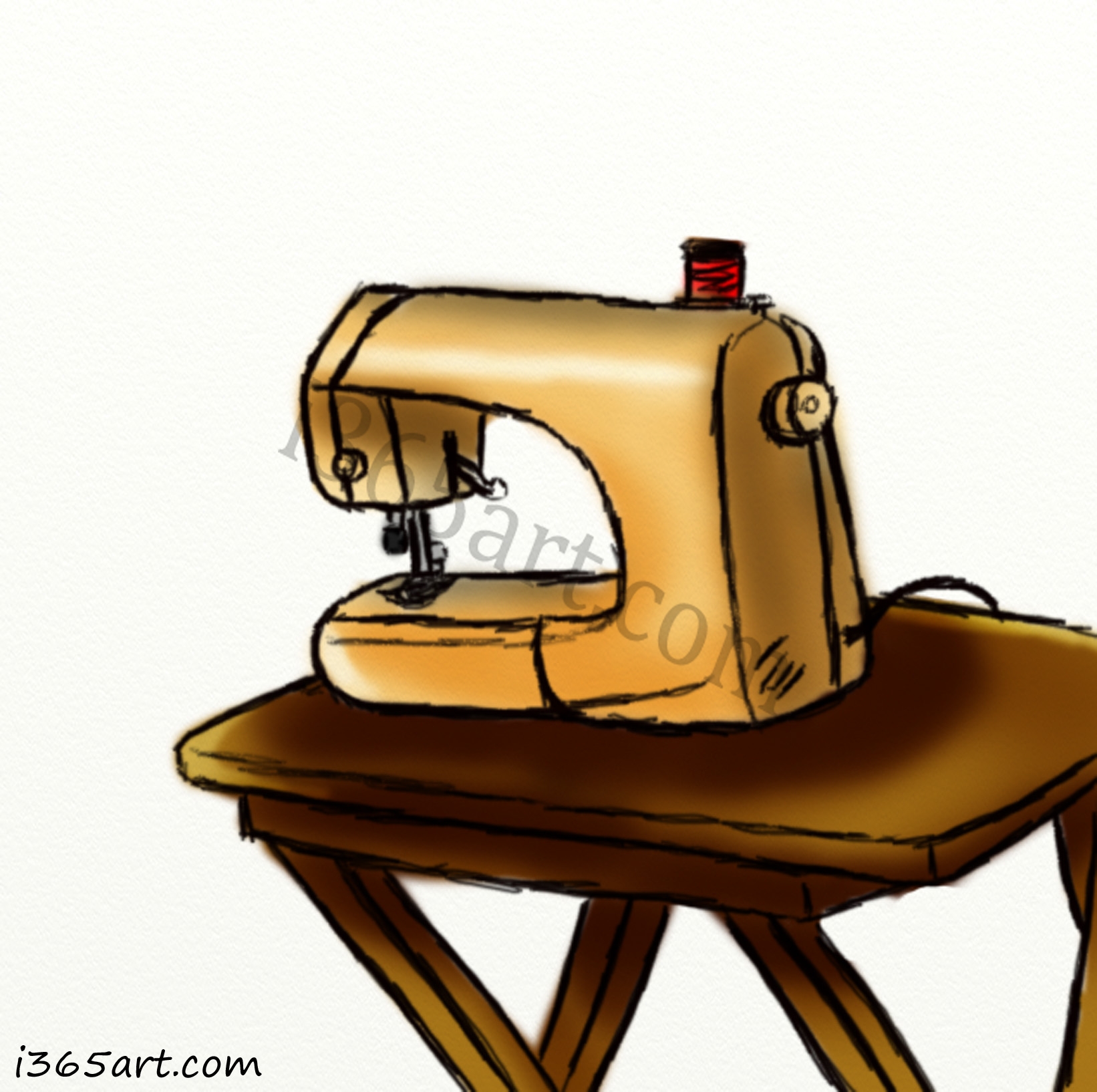 As you may guys may know, I like to sew costumes in my spare time. Today, I just made a simple sketch of my sewing machine and the desk it sits on top of. I haven't really touched the machine since last month so it's just been sitting there a while. I liked how it was just sitting there in the corner xD.
There's a lot of other stuff around the machine (like thread, some bobbins and 2 pin cushions) but I chose not to draw them. Also, my machine is not as peach-colored as it appears in the sketch.
Other than that, It's starting to cool down a bit over here. It's not as hot over here as it was during the past few weeks. I was literally not using the restroom much even though I was drinking tons of water. I would just sweat it all out x.x. Not cool xD.