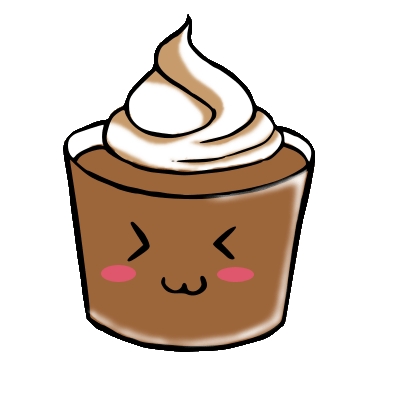 I'm currently working on graphics for my cosplay group's website and I made this little chocolate shake guy yesterday. As I've stated in a previous post, I am learning how to make vector graphics at the moment and this was sort of my attempt at one xD.
Although I love how it came out, I definitely hope to improve sometime soon. I have a little more time to practice these days so I really do hope I can get better at making vectors :3. I'm still trying to grasp the basic concept vector graphics so I consider myself somewhat of a newbie at it :s.
In other news, Anime Expo is in a couple of days so I will be having some automatic updates of drawings I have worked on while I am gone :3.