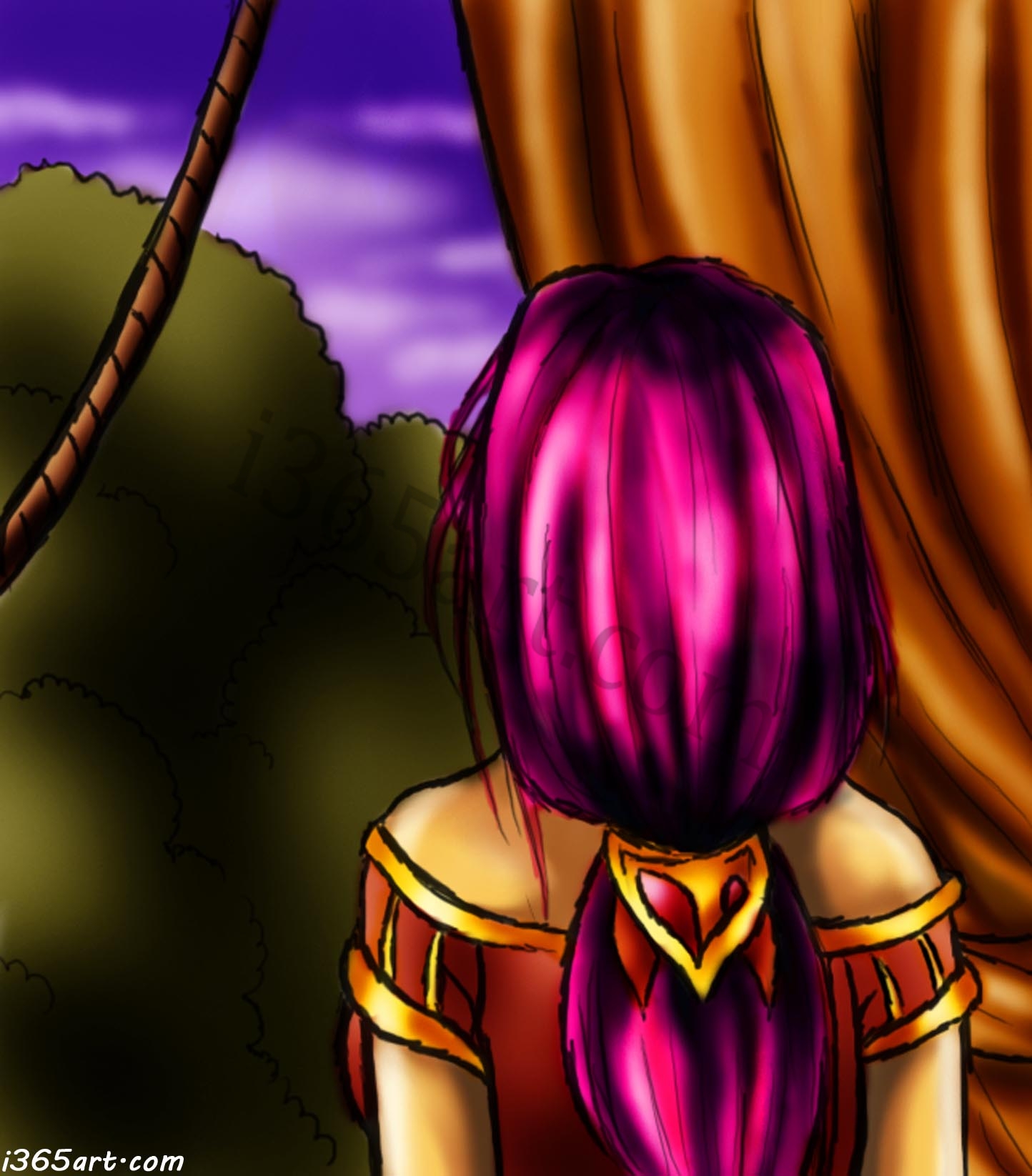 I'm posting this a little late but it's better late than never I guess :3. Even when I started this drawing yesterday, I was about half way done with it by mid afternoon, so there wasn't much that needed to be colored for today. I feel a little funny posting half colored pictures for some reason, but I think it's a good idea to post the entire progress for the day. It's probably better than just presenting a sketch I suppose :p.
This entire picture probably took about an hour or so to make. But since I didn't work on it non stop, it took a day and a half to post the finished version up to the blog. I had to put this off some in order to take care of more important things (ie gigs and household chores). Nonetheless though, I kinda like how this turned out :3.
I wanted the character to look like she was really out in the wild or in a rain forest. I felt that the purple skies was a nice contrast with the olive green bush.