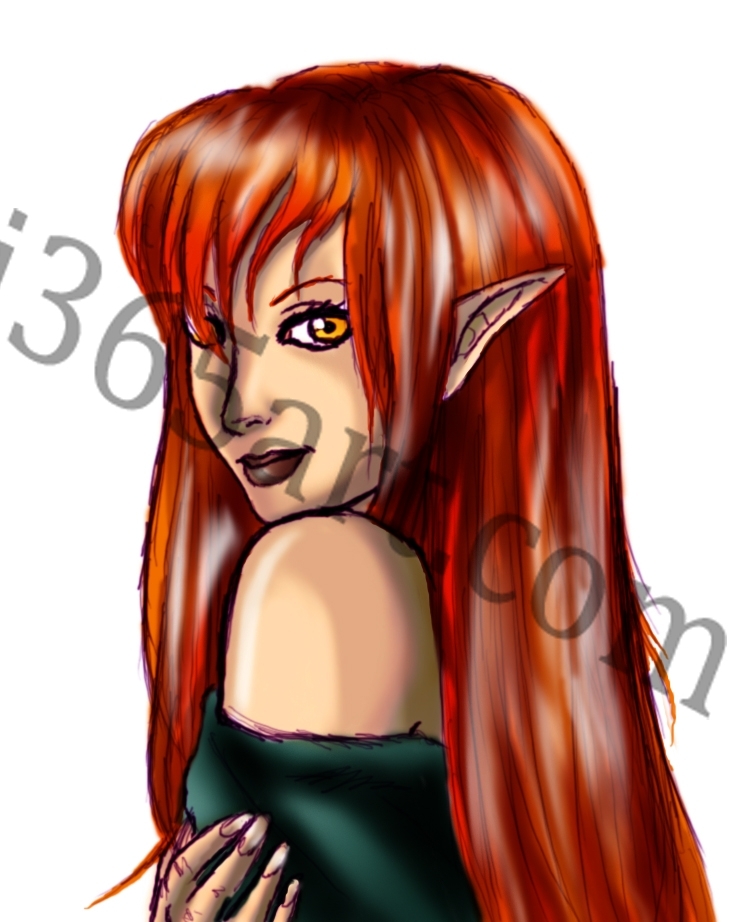 This is the finished version of the drawing I started yesterday. I want to eventually throw in a nice background and post it on Deviant art or something, but I guess I will save that for another day :3!
Anyway, I decided I'd color her hair a light color (carrot top hair). I wanted to make her look somewhat cheery and bright looking I guess. I'm back at my place now (booo!) by the way.
I'm kind of pleased with how this illustration turned out, despite the fact that I didn't have time to really add in a background :s. Ah well!