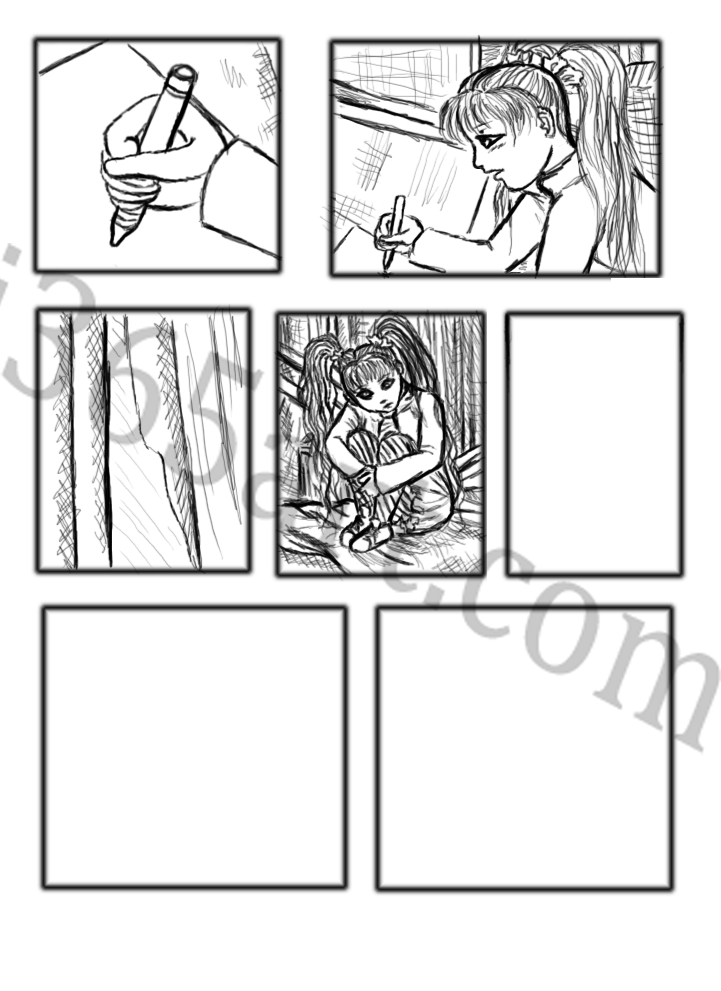 Unfortunately since I spent so much time packing this weekend, I wasn't able to finish up any pages for my comic this week. I feel kinda bad that I didn't update the web comic this week, I decided to at least provide the progress for it :3. Here are the sketches and panels to the latest comic strip that i've been working on all week on and off.
It's not colored and I really don't know what time i'll have to color it really, since i'll be out all weekend until Monday.
I've also been busy with my final as well, it's nearly June and I have a final due on the 1st of June :s.