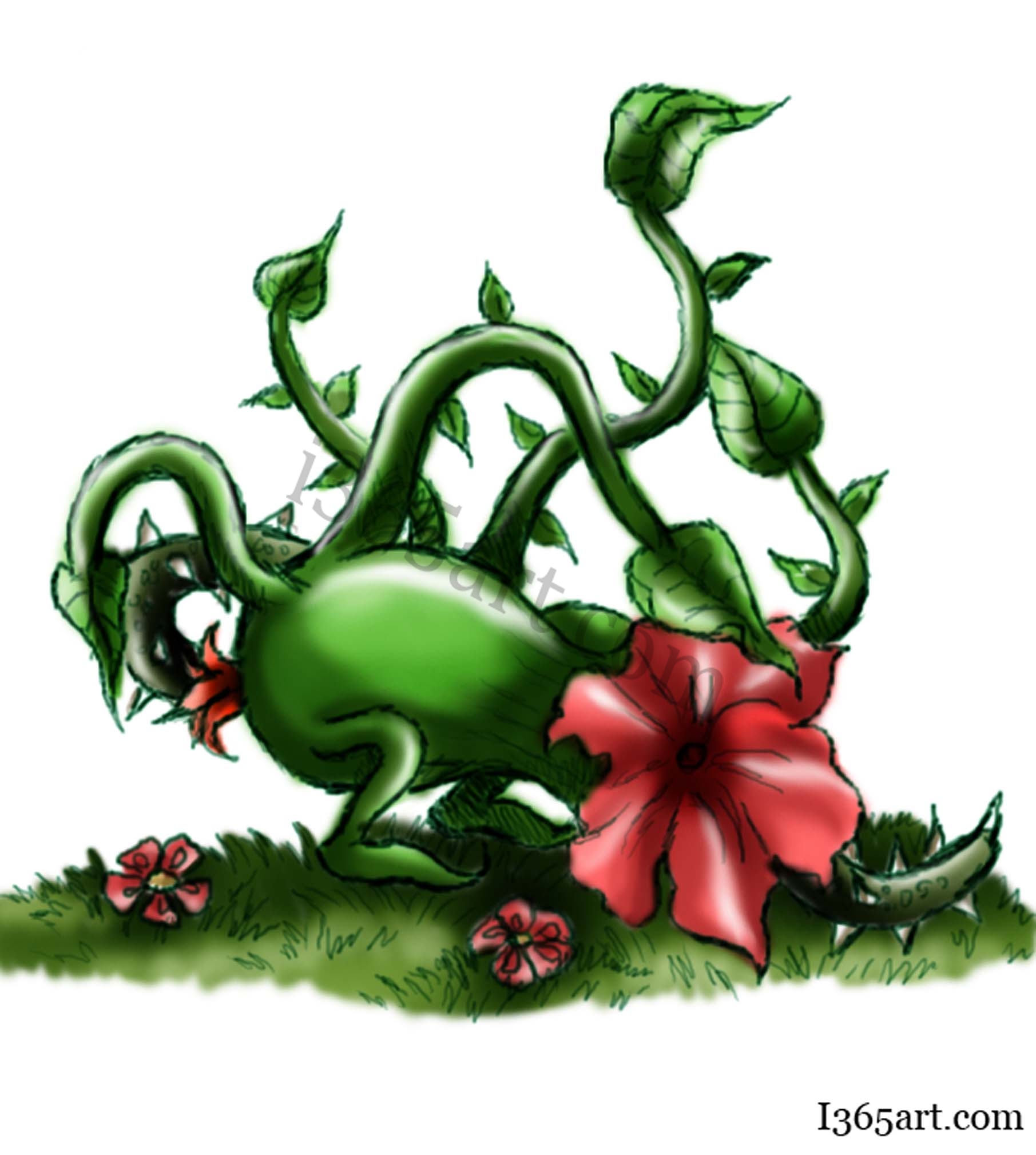 Last night, I spent a large amount of time sewing on my machine and deciding what I would draw for today's blog post. I've been struggling with work and school so finding time to just sit and think about things is difficult. I usually only have the night time to do so xD.
I drew this plant/creature early this morning. I wanted to draw a non-humanoid character for a change so I decided to create a cross between a plant and an animal of some sort (I don't know what other creature has green legs besides frogs and lizards.) I wanted to get more in to this drawing and make more viney or perhaps draw in some more flowers but I think I'm pleased with how it turned out in then end.
I also feel kinda bad that I haven't been making any new tutorials or how tos lately. I really enjoyed doing those and kinda wish I had the time to make a couple of new ones sometime. I think i'll be available to do some more tutorials once the summer gets here xD.