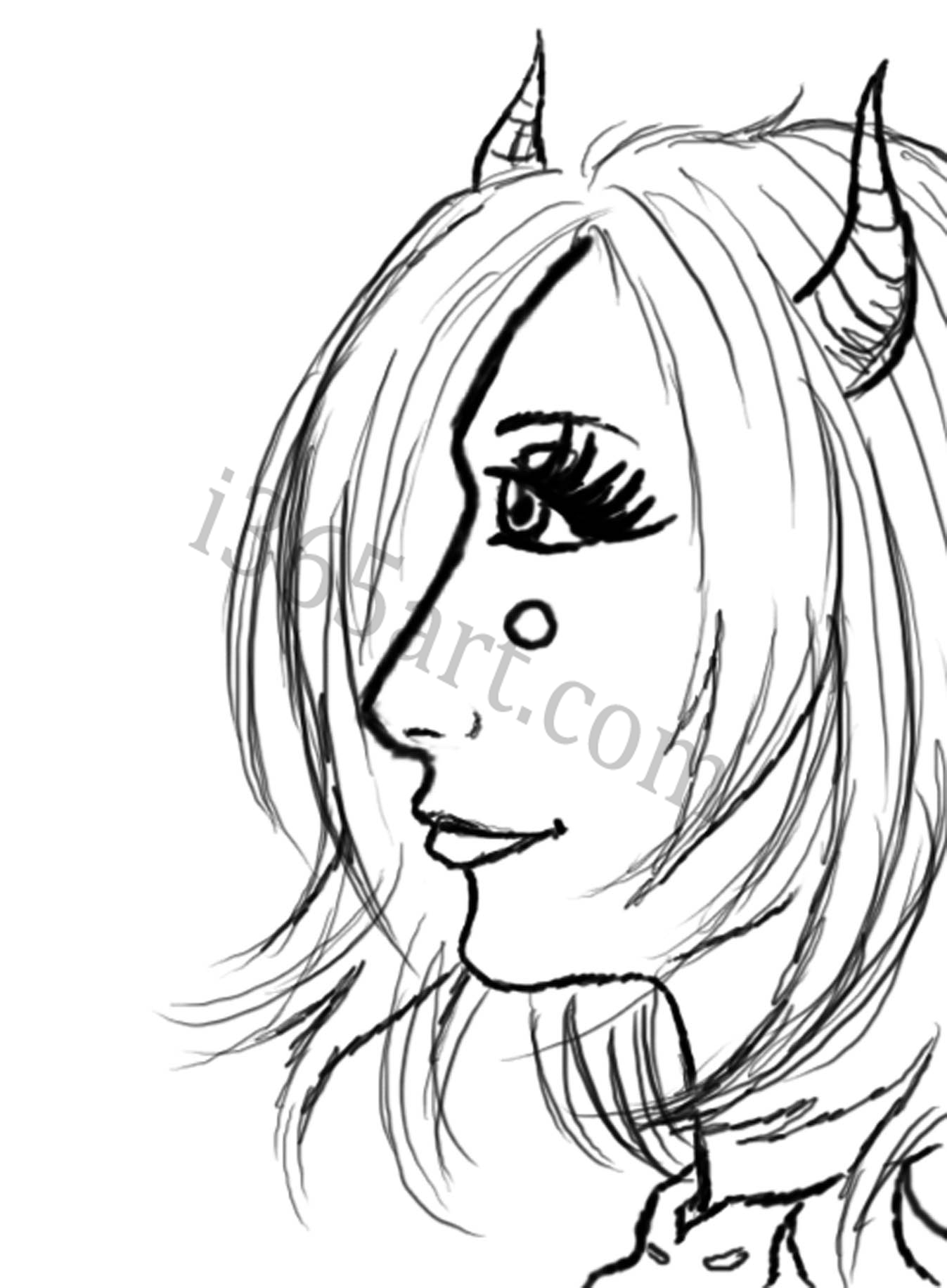 Sorry for not updating yesterday :s I was busy working on finals and commissions x.x. Plus I got side tracked a lot because I was feeling a bit sleepy all day yesterday :s. I kinda just vegged out for most of the day and then later realized that I had responsibilities to take care of xD.
I ate at In N' Out Burgers for once in my life. I rarely ever eat take out (especially burgers) but my dad somehow talked me in to going to In N' Out for dinner xD. I was starving, I hadn't eaten all day pretty much so it was a hook, line and sinker for me xD. I usually try to eat as healthy as possible but I must admit, that was the tastiest junk food I've had in a long while xD.
So anyway, about this picture…I'm not really sure where I got my inspiration from to make this. The only thing I can connect this picture to is Ms Paint Adventures – the horns I mean xD! I recently got kind of addicted to this series/game and I guess the last thing on my mind before bed was just that! Sorry if there are typos, it's 5 a.m. in the morning.
Also, I will be going gambling with family and my boyfriend today. Hope we don't lose too much xD!
Peipei's $5 Art Commissions page
How to draw on Hubpages