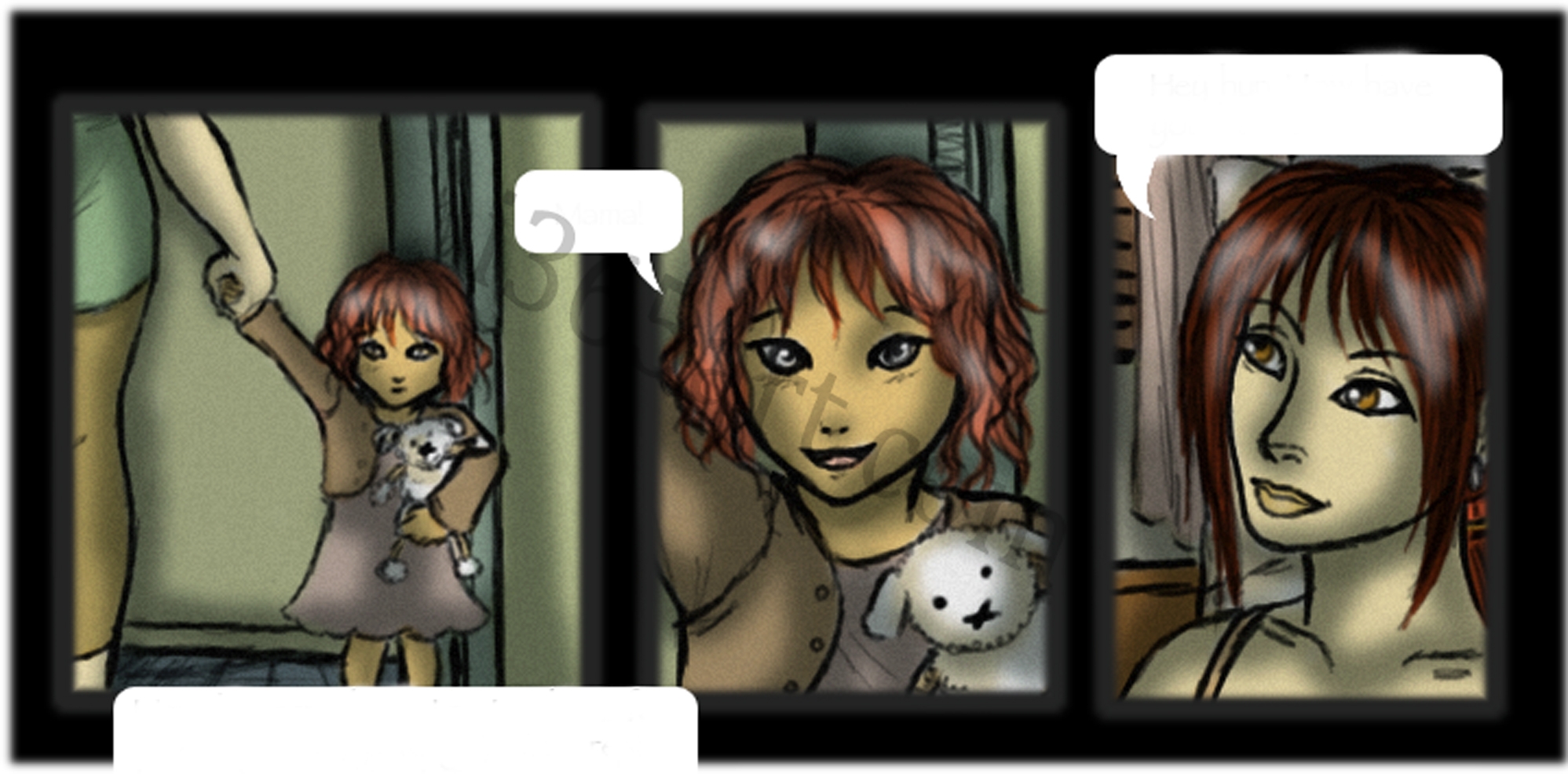 And here is the colored version of yesterday's series of web comic panels. As you can see, there are speech bubbles without words in them! I did this because I wanted to give those of you who don't read my comic a reason to want to check out the web comic DeadFingers. I've posted a little bit about on I 365 Art in the past as well as more recently.
I don't advertise DeadFingers very often but it is another side project that I am involved with :3. I have been working on this web comic for the past 3-4 years (can't remember which!) It's gained a really awesome following consisting of some really nice and awesome fans :3.
Lately, I have been compelled to start updating this thing on a regular basis. I'm not sure if it's because of the recent turn of events in the story or if I just miss working on it. Whatever it is, I'm enjoying having DeadFingers back up to date again :3.