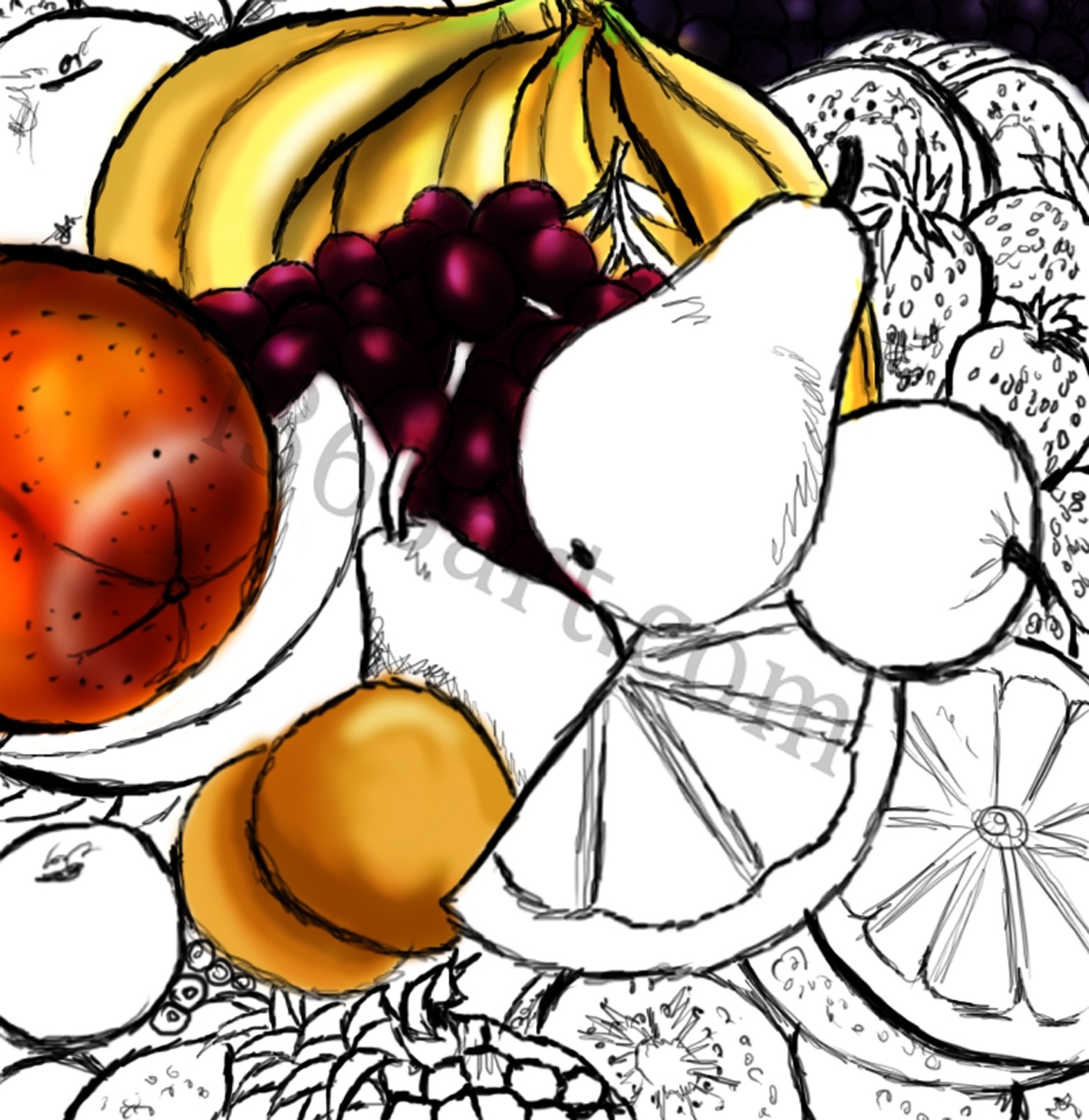 I could go on about how I like to draw fruit so much but I think that is already well known around here xD. I love fruit. I love to eat it and I love to make art of it. As  you can see, today's drawing is a work in progress.  I'm taking my dear, sweet time with this because I want it to turn out nicely :3.
I only had time to color just a few fruits in, but I will finish it up later today. I won't be around tonight since I'm gonna see The Avengers with friends tonight. I'm not that much in to super hero movies, never have been. I mainly just want to spend some time with my friends and catch up. There aren't a lot of movies that I would actually go to see on my accord. I mean, you can't really a hold a conversation at a movie theater :S.
Well anyway, that's what's going on with me today. Hope you all enjoy yourselves today :3!