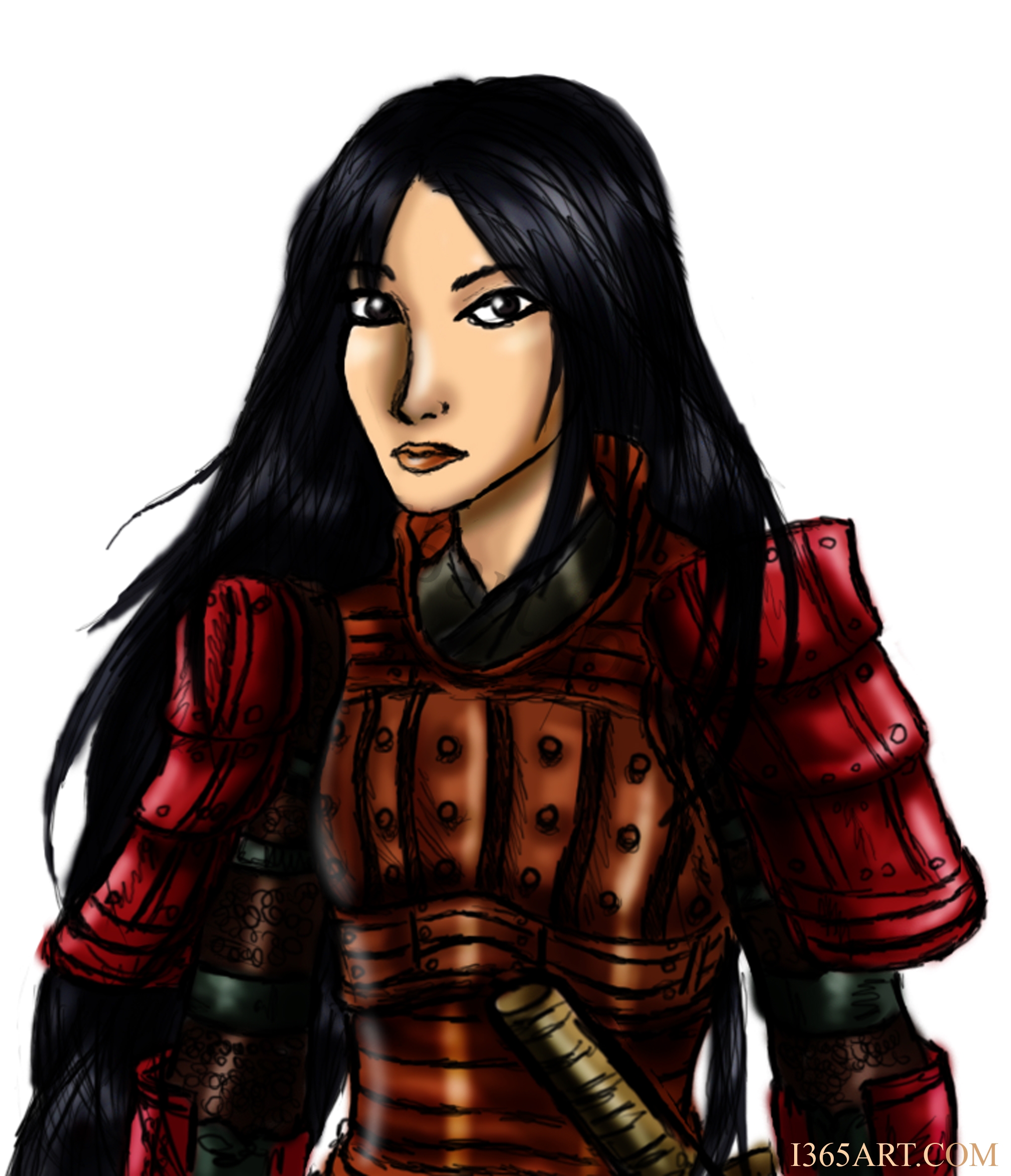 Today's post is the continuation of yesterday's post. I managed to finish up the Onna Bugeisha drawing I made the previous day some how. I had the most fun painting in the hair. I really enjoy coloring darker shades of hair for some reason, especially black.
I don't know if it has to do with the face that the color black goes with pretty much everything ( I've never seen anything go wrong with black!) I felt that her dark hair would make a great contrast to the plated armor she's wearing.
On a side not, I finally posted my latest tutorial today! It's been a long time since I made one due to my crazy and unpredictable schedule. It's not really anything extraordinary but some of you might find it interesting :3.
Peipei's $5 Art Commissions page
How to draw on Hubpages