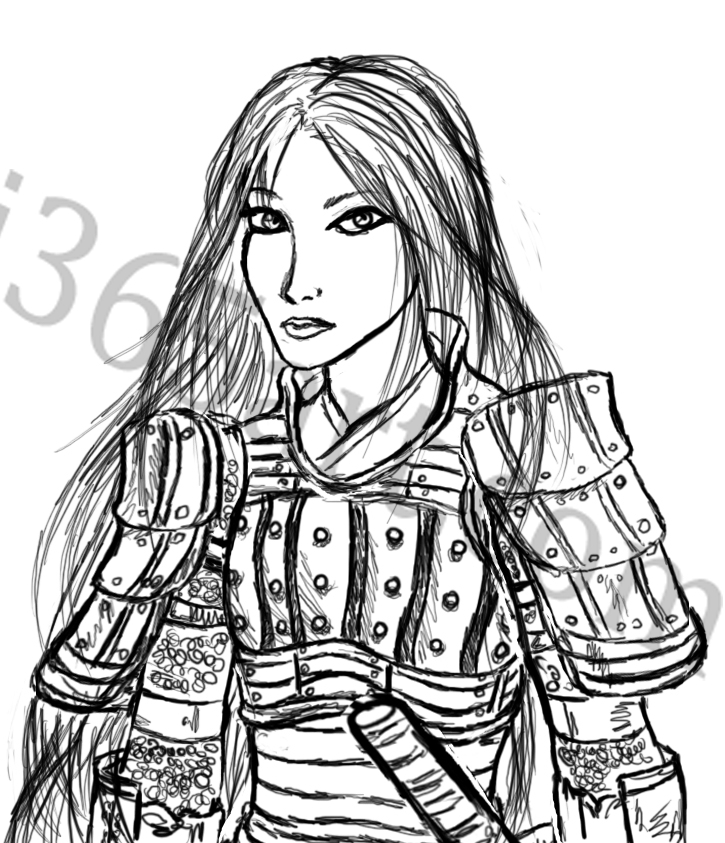 Yay! I finally have an almost full bodied drawing today! Believe it or not, this was a last minute piece that I drew just an hour ago. I was thinking back to the times I played FF 11 and I can honestly say that this was the only time I really saw any female Samurai (Onna bugeisha) in full armor before! Most of the Onna bugeisha i've seen weren't wearing the usual samurai get up. I thought 'females can still rock Samurai armor and still look awesome/pretty! So I came up with this :3.
Every time a play a game, I try to make my female characters look tough but feminine (I believe it's possible!) I think femininity by default is pretty tough. We do things that guys could never imagine doing. But that's a whole new discussion for another day :3! Anyway, I'll be coloring this tonight in Photoshop if I get the chance.
Working on some new tutorials in other news. I'll have one up by the end of today :3!
How to draw on Hubpages