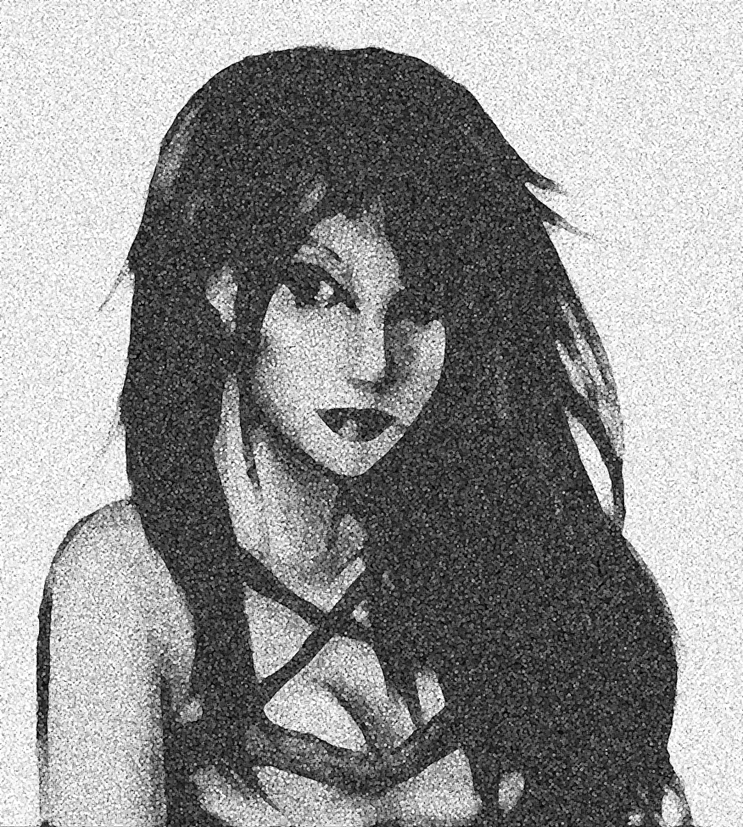 Hi again you guys! This was a drawing that I previously posted to the blog a while back. I tinkered with some filters in Photoshop and I came up with this. I originally posted this on my web comic today as well.
Although I only used a few filters to get this effect, I like it! It's really intriguing and a lot more different from my normal stuff which is usually in color. You can find the original picture that I made here. I made it about a couple weeks ago :3. I wanna have more to say about this but I don't really have anything else to write except the fact that I used a bunch of filters for this.
In other news, my web comic updates on Drunkduck 2-3 times a week. Drunkduck is one of the best web comic communities on the net today. If you like free web comics and a friendly community, Drunkduck is the site for you :3!