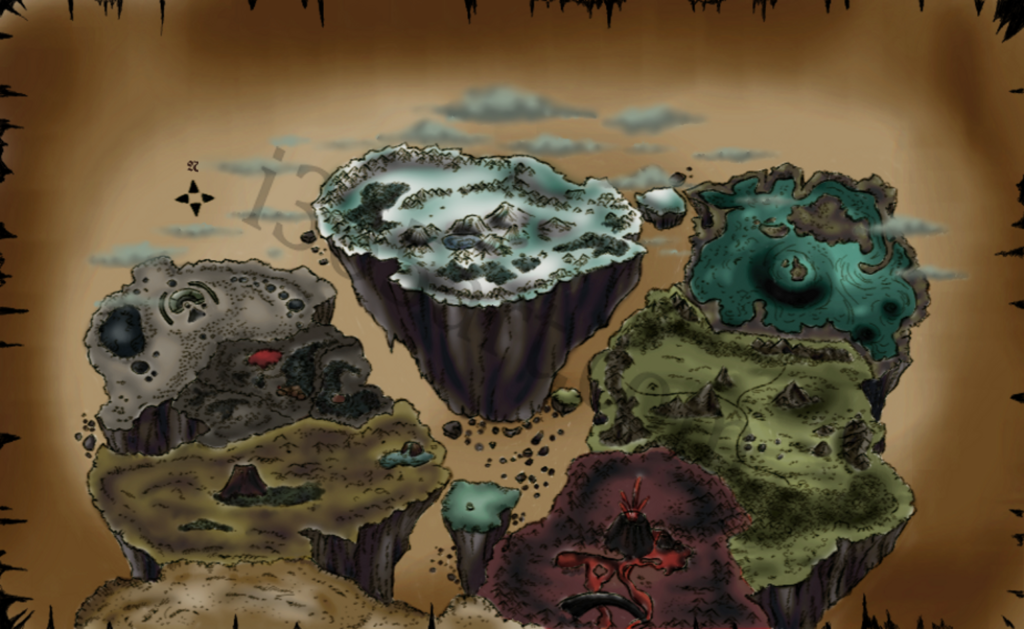 I 365 Art is officially 90 days old! Yay!
Today's drawing is not brand new but it's still holding up pretty well after all this time. This is a world map that I drew for a failed comic I started working on last year called Purgatory X. I was super excited about it but I just didn't have the time back then. Maybe in the future when I am finished with school, I can reintroduce Purgatory X again and actually finish it this time.
I stumbled upon this piece yesterday while I was looking through some of my old work. I remember really putting a lot of effort in to this thing and I feel that it deserves a little more credit. I tried to make this map look like the ones in those fantasy mmo games. I got my inspiration from the Final Fantasy XI and World of Warcraft maps.
This entire project was all thought up during my stay in San Francisco last year. It sort of just came to me. Oh well. Maybe I can resurrect it from the graveyard later down the road :p.