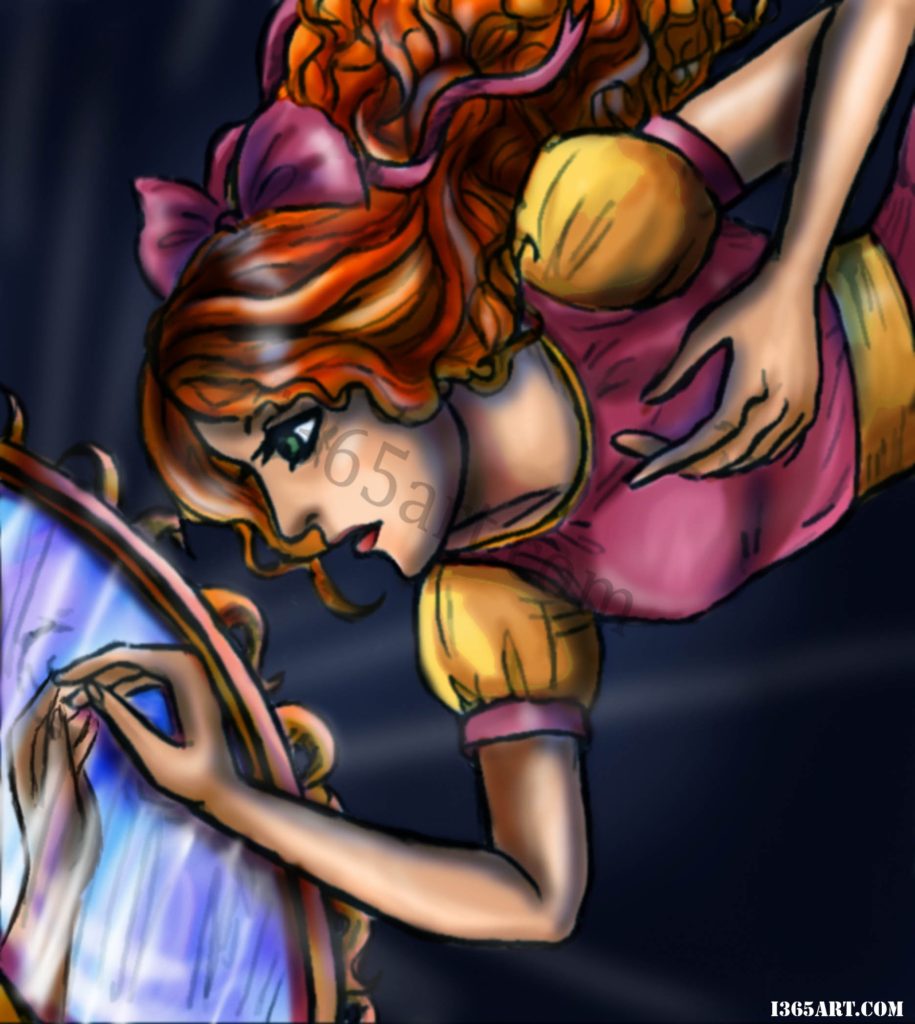 Woooohooo! I feel like i'm on a role first day of the week! I'm feeling a whole lot better not that I've gotten my creativity bug back again :3. I feel like I have a good start this week and I hope that it will be better than the last!
So today, I have completed the drawing from yesterday's post. I'm pretty pleased with how this drawing turned out considering my recent time restraints. I think that the mirror turned out a lot better than I expected. Also if you notice, I drew the reflection of her hand in the mirror this time. In yesterday's post, I forgot that little part out :s. It's never too late to make changes I guess. Well, unless you've already finished the picture xD. Coloring this entire illustration in Photoshop took no longer than 2 hours. I started it at around 1:00 pm and finished it at 2:57.
I don't think I mentioned this on the blog yet buy I am slowly compiling an image portfolio for work purposes. I'll be using many of my images on this blog to show in my portfolio. I draw so much that I might as well try doing it professionally if I can :3. I noticed that I have been getting a lot more commissions lately because of my daily drawings which is excellent! Thanks to everyone who has ever visited this blog! I never knew how many people appreciate art before :3!
Peipei's $5 Art Commissions page
How to draw on Hubpages