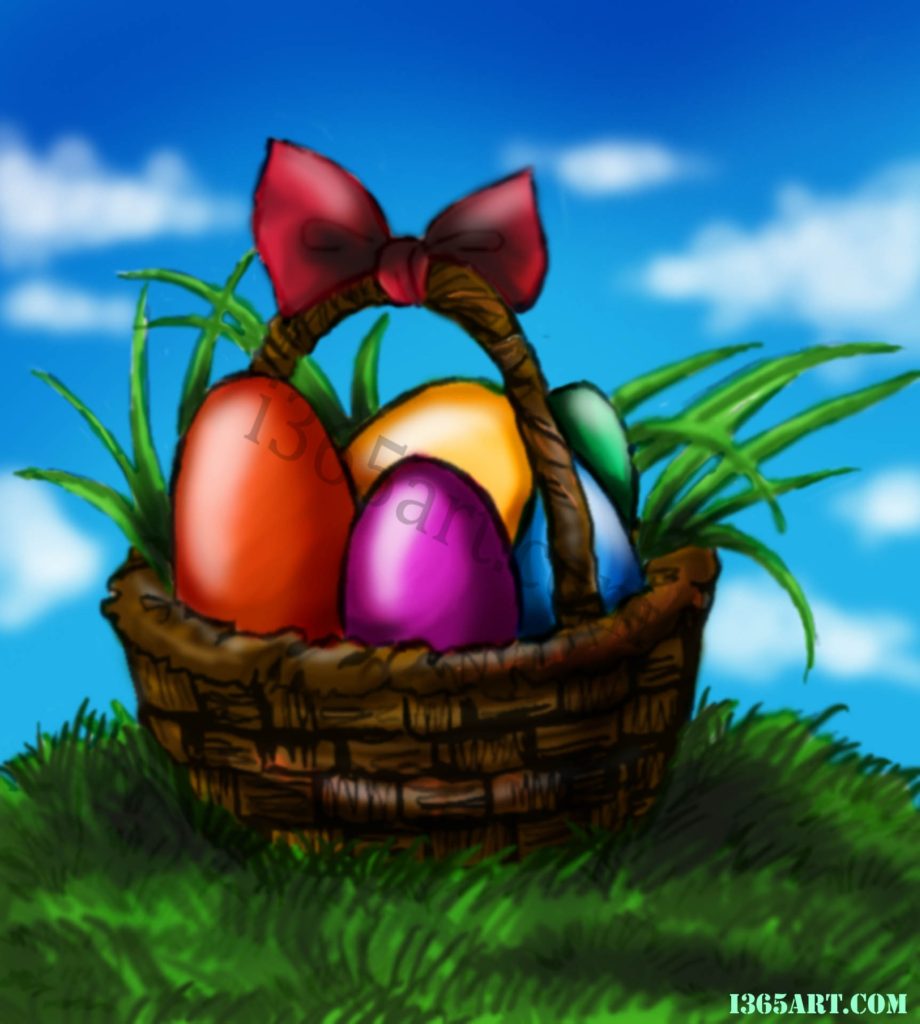 I almost forgot to make a special Easter themed drawing for today!  I was originally going to post something else for today's blog post but then it hit me and I thought "I should make something Eastery today!" So at the last minute, I came up with this quick Easter Basket with eggs Illustration.
Like I said above, this was a last minute drawing that just popped in to my head this afternoon. I wouldn't be surprised if this whole thing only took like 45 minutes to draw and color in Photoshop. Who knows! I tried to get this up before 3pm, and I did xD. I would have added an Easter bunny or something but I didn't have the time to.
Easter only comes but once a year (just like every other holiday) plus it's the day before my birthday which is awesome! I am an almost Easter baby xD. If only I were born a day sooner, then I'd feel super, duper special xD! So tomorrow, I will be turning 25 years old. I still feel pretty much the same as I did back in junior high and high school, plus I still get carded at clubs and when I try to buy alcohol at the store.
Anyway, I hope you guys have a Happy Easter! :3