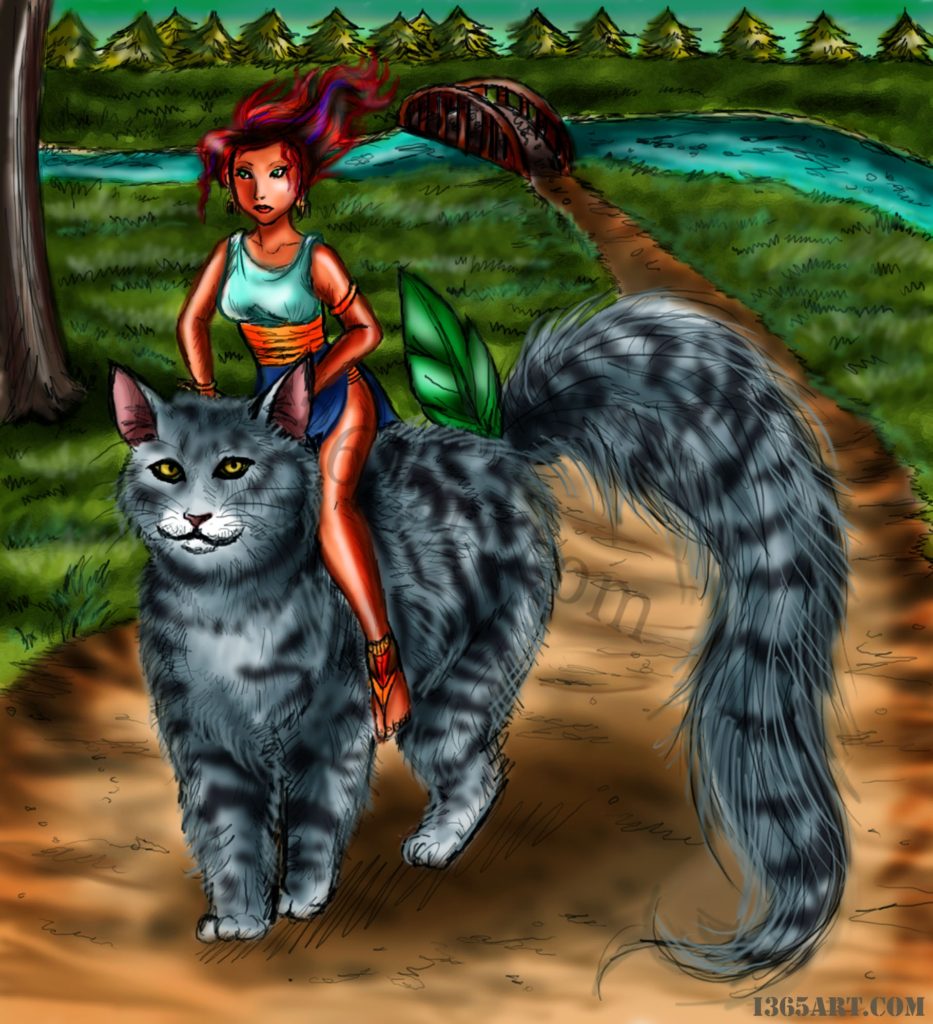 So I finally got around to coloring this drawing xD. Although I'm not entirely happy with how it came out, I am happy that it's finally finished and that I can move on to something new.
I kind of had to rush a bit on this illustration which may be one of the reasons why I'm not all that pleased with the outcome. I literally finished this within an hour and a half, which to me is not enough time x.x. I do like how the cat's fur turned out though :3! I had a lot of fun painting the fur and and the calico pattern. Maybe it's because I like making drawings of cats. I don't know.
The rider is supposed to be the focal point, but now I wish the cat was because of how nicely it turned out xD. Too late now though I guess heheh! I didn't even have a clue with the rider when I was working on her. At first, she had blue hair, then she had blonde hair and now it's red with a bit of purple in it xD. I tried to give it a complete fantasy feel so I knew I wasn't going to make her look normal or anything :p.
Anyway, I hope you guys like today's drawing and I will definitely be back with more tomorrow :).