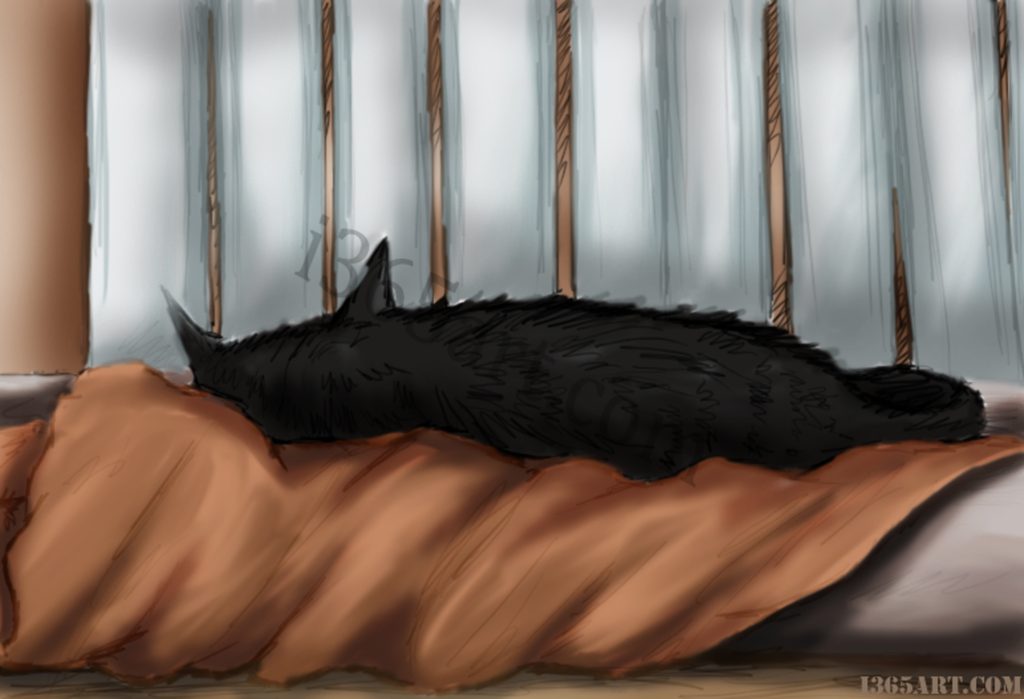 Hi guys, I hope you like today's daily drawing. My cats really like to sleep! It's probably their most favorite past time aside from eating and chasing one another. I made this painting of my oldest cat sleeping in her kitty bed. She was laying still long enough for me to sit there and sketch her out.
My other cat doesn't stick around in any given place long enough. My other cat Jake is younger and has a lot more energy than Lilith does so he's always bouncing around all over the place.
Drawing and painting this was pretty simple and didn't take much of my time. I wanted to add some color to the cat rider sketch I posted yesterday but I didn't have enough time and I didn't really have a set strategy for it either.
Oh and before I head off, I wanted to plug a really cool art blog that I found last month. It's called Books of Adam. He makes these illustrations out his everyday life posts that are really crazy and entertaining. He doesn't really post regularly but if you see his post, you'll understand why xD. They obviously take a lot of time to make! xD
Alright, well I think that's all for today. Have a great Monday :3!