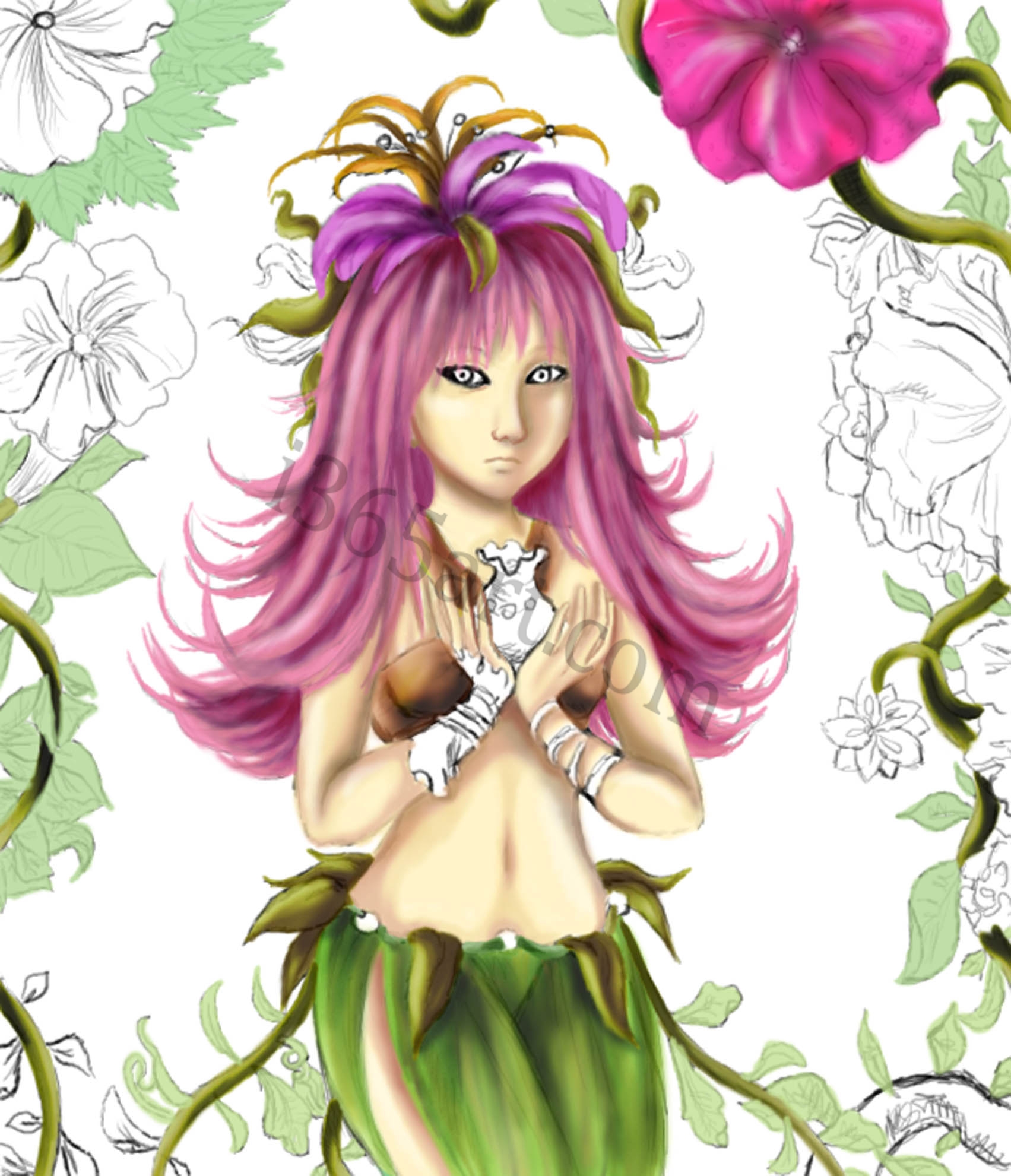 Yes, so even though I am on vacation, doesn't mean i'm not still drawing everyday! This is a drawing I have been working on and off on for the past few days at my boyfriend's house. I'm struggling with this a lot because I expect to color the entire thing, even the background.
I think it's coming along OK I guess. But there's no way of knowing how it will turn out until it is finished. Hopefully, I can finish painting it by Friday afternoon and have it posted to the art blog by Saturday. We'll see :p.
In other news, if you guys didn't know already, I have a web comic floating around on the internet. Only recently have I begun to update it again :3. It's called DeadFingers and it's been around for a few years now. Feel free to take a look. Just a word of warning, it is M rated so read with caution!
I read web comics as well such as The Only Half Saga, 1977 Comic, Bloodbound and Girls With Slingshots. Feel free to check those out as well! Some of them are for more mature audiences but if you're okay with that, go ahead!
Peipei's $5 Art Commissions page
How to draw on Hubpages