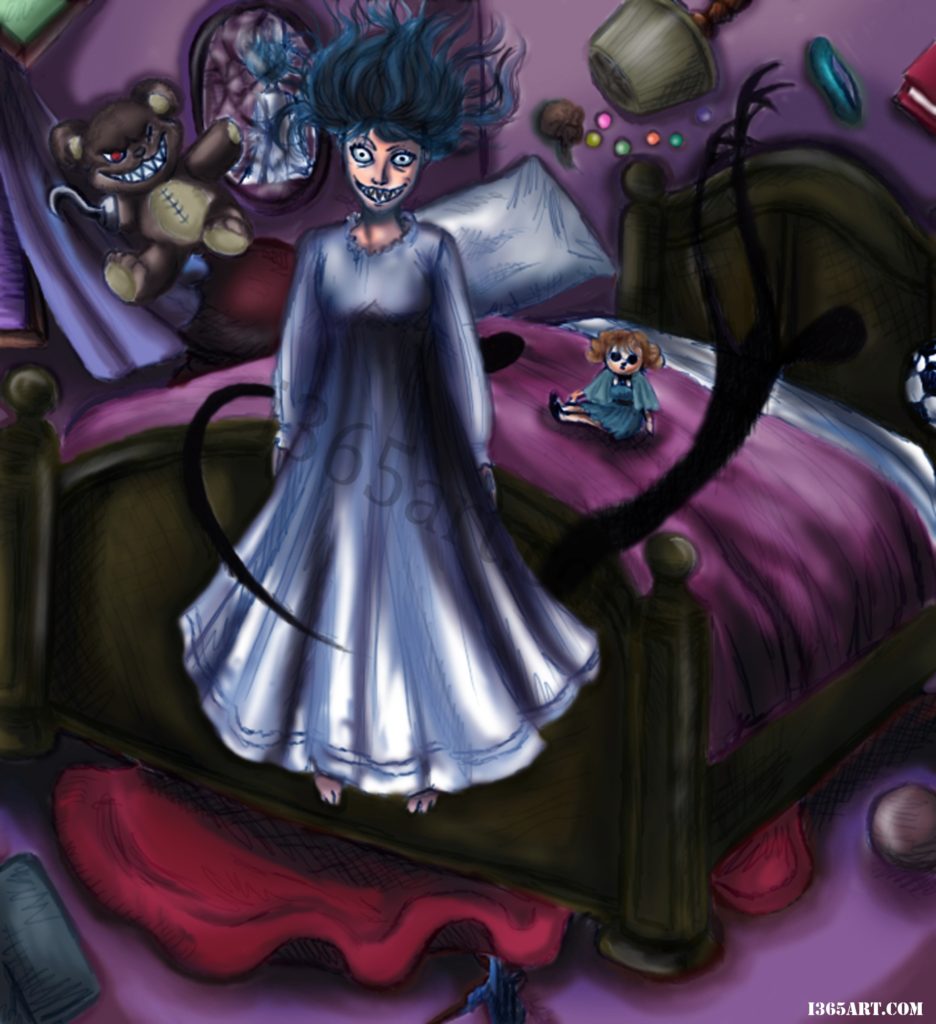 So I finally got finished with this monster of a drawing! I worked super hard to get this ready by today, as I am still very much on a daily drawing spree here xD! This is the same drawing from yesterday's blog post, but in full color this time! As I wrote yesterday, I was going to use a different painting technique that I discovered a few days ago. It takes a little longer to paint crap in Photoshop than usual using this technique. But the outcome is 10 times better though. I just probably won't make another detailed drawing like this for a while xD.
My dad walked in on my making this today and he described this as being "a nightmare". In fact, my dad wasn't scared of the girl or the dark shadowy figures in the background. He was afraid of the creepy teddy bear with the hook! Wouldn't you be afraid of a teddy bear with a hook? Would you just jump out of a window if you saw an evil teddy bear in person xD. The girl was supposed to be the focal point of this drawing but now it seems like the teddy bear is what's catching peoples' eyes the most at the moment.
This whole entire illustration took a whopping 5 hours to make. This is my biggest digital project in I 365 Art history! I'm sure that will change in the future but for now, this one takes the cake. Feel free to let me know what you think guys! Take care :3.