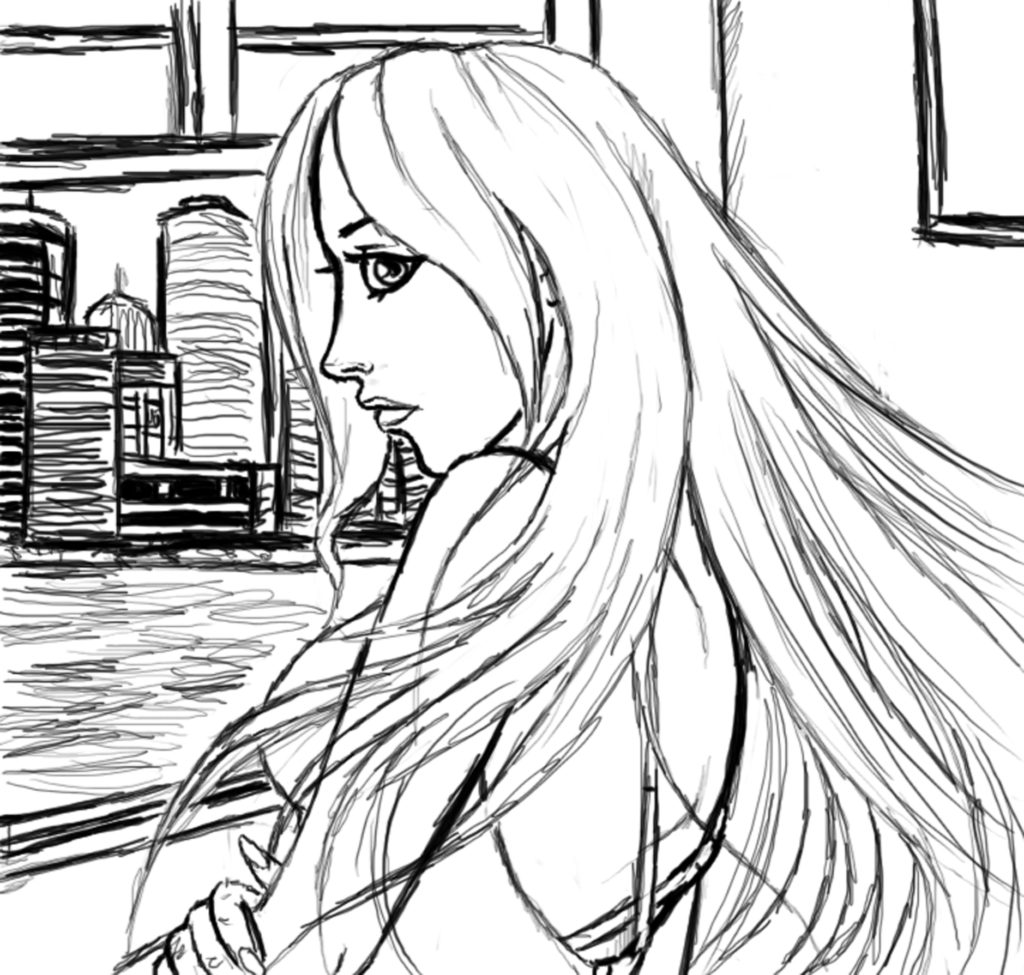 Before I get in to this drawing, I just wanted to apologize for the changes I've been making on the blog lately. I didn't make too many noticeable changes just yet but there are more on the way. Believe me! I 365 Art is due for a major overhaul soon!
Today, I made a drawing that somewhat expresses how I've been feeling this entire month. It is of a girl looking out of an apartment building window at the city in the distance. I guess you can say that it symbolizes a sense of 'hope' or longing for a better future. This month has been hell so far, but I've still got my head up high! I know things will get better soon!
I do plan on painting this later on today when I get the chance. Of course, I'm going to be digitally painting this in Photoshop, as I never really have time to paint things traditionally these days x.x. I think once I graduate from college, I'll start going to traditional route again.
To end this blog post, I just wanted to throw out there that I have posted yet another drawing tutorial yesterday. Feel free to check that out! See you tomorrow!