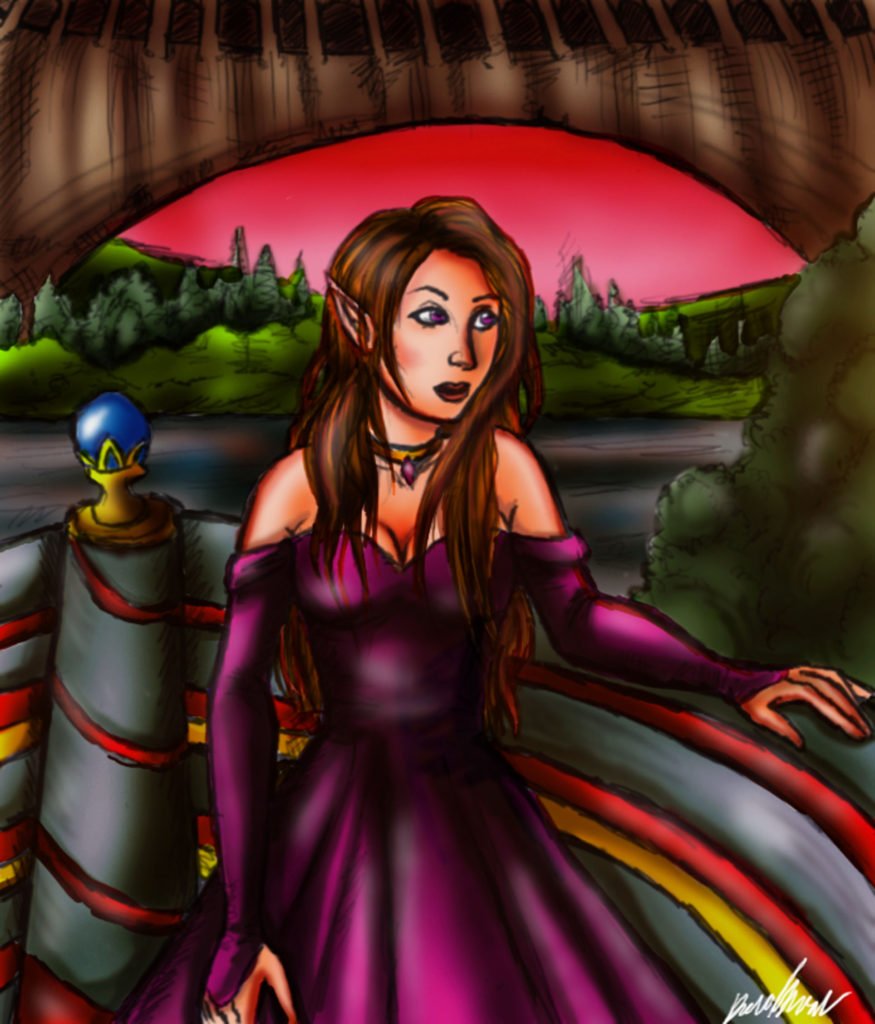 Drawing # 30! If you haven't noticed, the blog has reached a milestone of finally being approximately 1 month old! Woohoo! Thanks everyone for supporting the blog thus far! I feel even more motivated to continue to post every day now :]!
I also just wanted to talk about sketch books today xD! Hehehe. Speaking of which, I was hospitalized yesterday due to a sinus infection. While I was on the hospital bed waiting to be assisted, I busted out my sketch book and doodled away.
As you may already know, I don't like to waste time xD. Even while I was in the hospital, I still tried to get some work done. While I was there, I managed to come up with tomorrow's drawing and I was actually pretty surprised at what I came up with. I normally don't draw very well while I'm in public, as it's kind of hard to really focus on something with hundreds of people around you, or at least it is for me :s.
Also, I finally finished coloring this! The only problem I have with it is I wish I colored her hair differently. I was a little short on time while making this so sorry if it looks a little rushed xD. This almost didn't go up today due to time constraints :S.