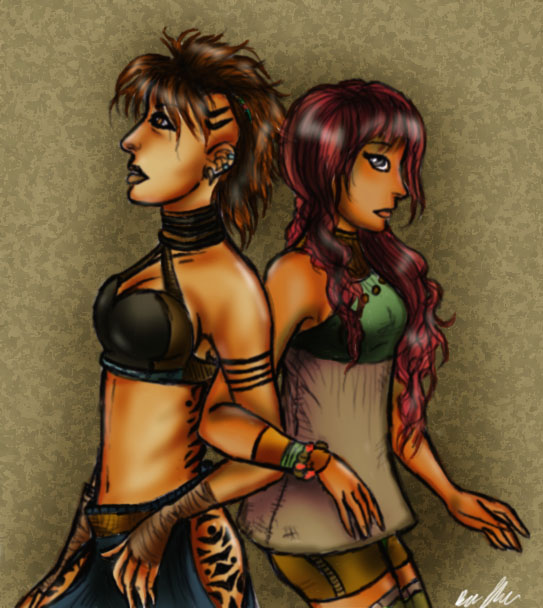 Today has been just blah so far…With college beginning for me on Monday, I guess I sorta feel like my life is gonna be  a little different from now on. Change can be good sometimes, but I'm a little worried about how my daily life will be. By the way, I'm going to school for web design and I am going to be taking 5 units this quarter. Even though It's the beginning of the year, I am already looking forward to the summer time x.x.
Okay…So these two characters are made up by myself, but they already existed prior to this post xD. Since I'm on the subject, I might as well explain a little bit about my webcomics while I'm at it. These two characters were originally created for my first DD webcomic known as The Faction, but were later migrated over to my more recent story known as DeadFingers.
I won't really say much more about this drawing due to the fear revealing some spoilers, but these two characters are tied together somehow (Some fans even speculate that the two characters in the story may even be related.) If you're interested in this read, you can follow up on DeadFingers HERE. Enjoy!
Peipei's $5 Art Commissions page
How to draw on Hubpages