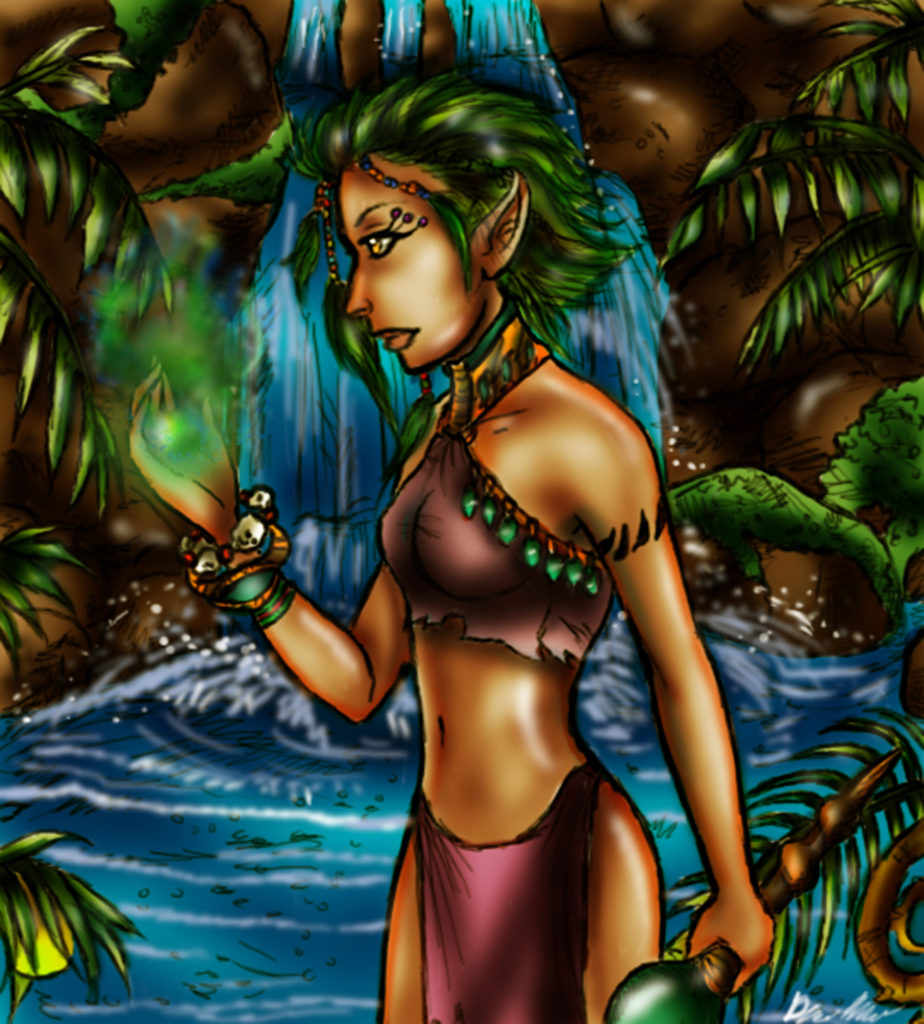 First day of February! This blog has been around for almost 2 weeks now which is really great! I feel like this blog has gotten a great start so far in my opinion. I'm looking forward to posting some Valentine's day themed artwork.
I don't really have a lot to say today since I'm a little tired, but I thought I'd plug in some of my friends in today's post. A couple of my friends in the webcomic world have helped me out a huge deal and given me a push throughout the years so I thought I'd toss some support and goodness their way :D!
Denise AKA Darwin is a really dedicated artist who has been sharing her work for years on a webcomics community called Drunkduck. She recently branched out and began hosting The Only Half Saga on her own. This is a webcomic I really enjoyed reading on Drunkduck (I just figured out that she hosts it somewhere else, so that means I have a lot of catching up to do!)
Another person I'd like to plug in to this post is a good friend  who guys by the screen name of Anubis. He specializes is in 3D modeling and even has a completely 3D webcomic known as BloodBound. It's rated M just so you know so be sure that you are "mature" enough to read/enjoy it!
About the drawing…I wanted to make something tropical and jungle-like today. If you've ever seen the movie Fern Gully, that is where I got my primary inspirations from to make this xD. That movie is terribly underrated and needs some love! In the drawing, there is a waterfall in the background as well. This was a pain in the butt to make if you haven't noticed. That waterfall kicked my ass! xD
Peipei's $5 Art Commissions page
How to draw on Hubpages