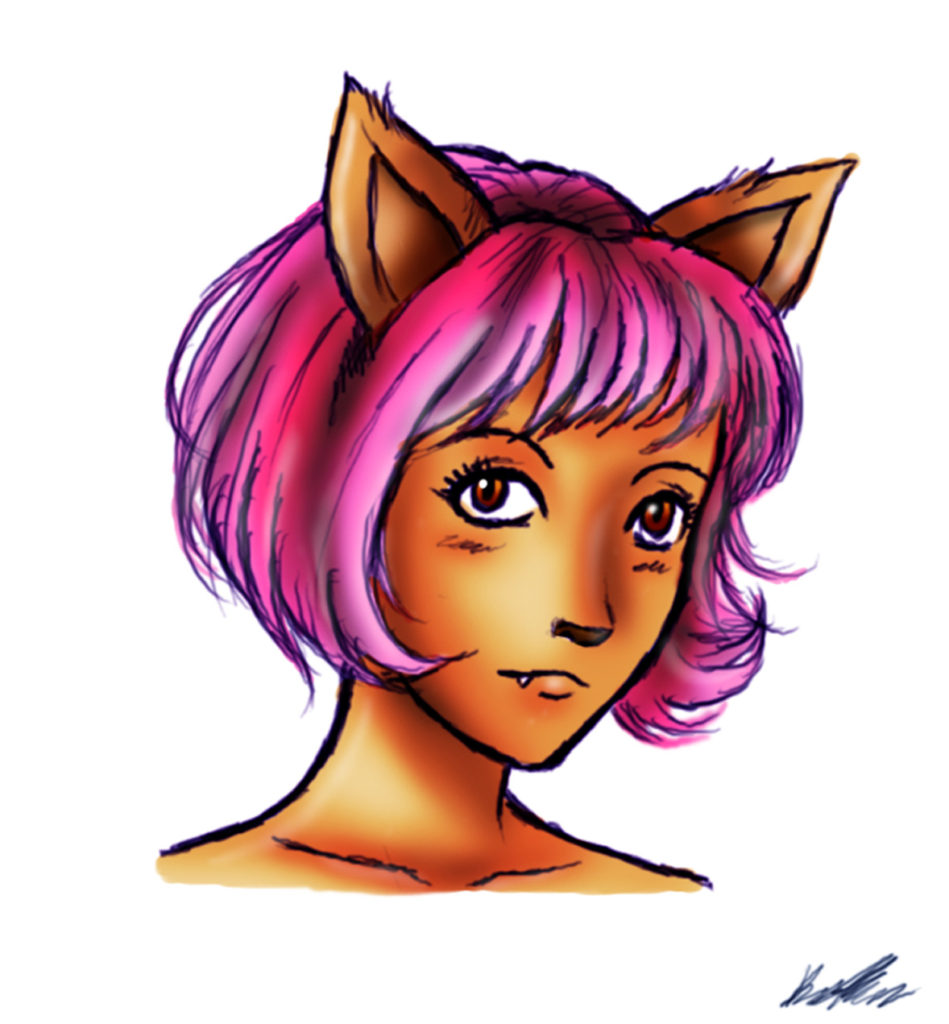 Decided to sorta take it easy this weekend and go with something simple. Made this cat girl drawing way early this morning. I wanted to make something bright, happy and frilly this time around.
One thing that I've begun to notice since I began posting art on this blog is that my style seems to be evolving in to more of an anime-style. This isn't done on purpose, I guess I've just had a lot of anime inspiration lately, oddly enough. I haven't touched a single anime or video game in a few weeks so I have no idea xD.
In other news, I'm still developing this blog and its categories. I've added a Link section for anyone who is interested in linking back to I 365 Art. Anyone who is interested in purchasing art or buying a commission. This blog is still very new but I'm surprised that people are finding it already. Thanks everyone for stopping by to take a look at the contents of this blog! Feel free to leave comments as well :).