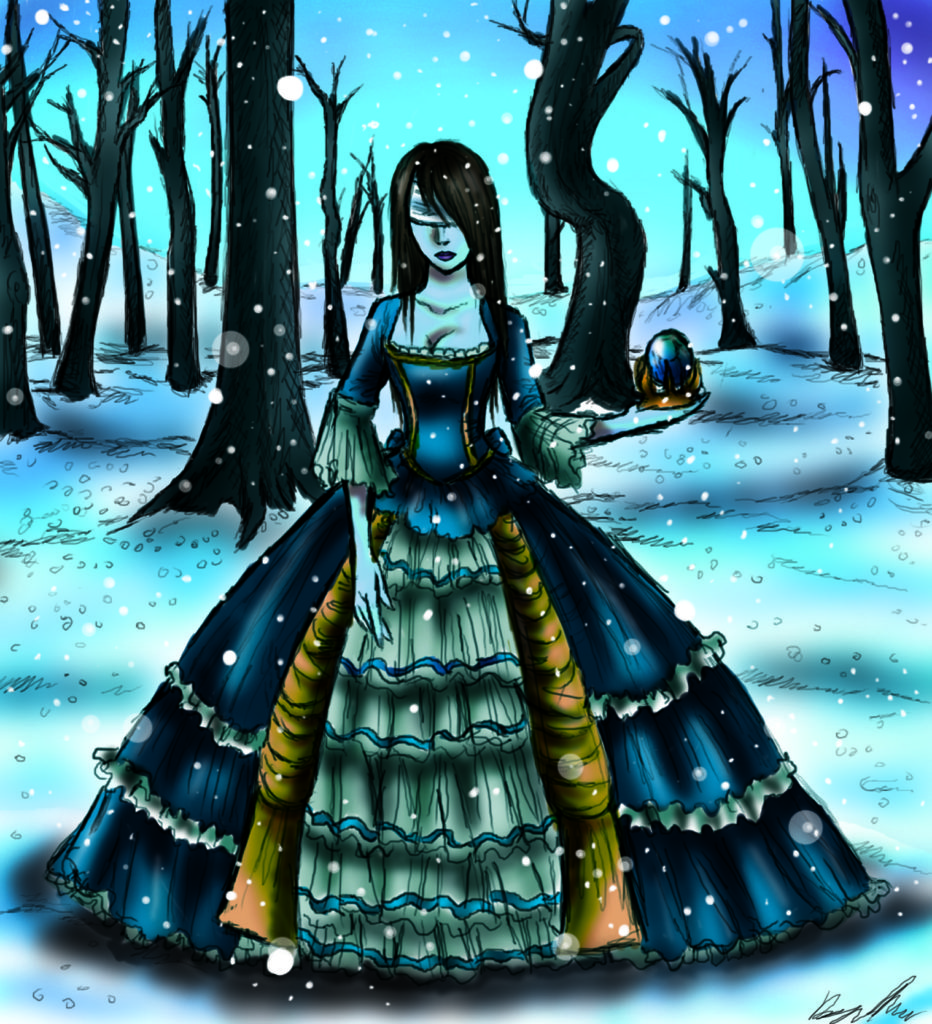 I'm posting this kind of early because I'm gonna be gone most of the day xD. Oli and I are going to the movies to see Red Tails. Will have two sketches for the weekend (sketches only, Sorry I need my weekend breaks, lol.)  Also, I'm gonna be starting school at the beginning of next week so I'm gonna be crazy busy pretty soon Dx. Commissions+Work+School+Blog= no time whatsoever. Still trying to figure out how that's even gonna work in the end x.x. Anyway…
I'm really considering posting these drawings as PNG files from now on. The only reason I formatted them as JPEG was to save web space but the color of these pictures are all funky once I upload them to the blog. Like the preview is supposed to be more blue but it turned out a little green? Nu-uh, gonna start uploading these as PNG from here on out.
PS.: I really enjoyed drawing the big Victorian era dress the girl is wearing. I have a thing for big, puffy dresses and I always wished I owned a Victorian dress. Who knows? I might make my own one of these days, when I actually have time to sit down and thread my sewing machine, let alone make a pattern on my dress form x.x!
Peipei's $5 Art Commissions page
How to draw on Hubpages