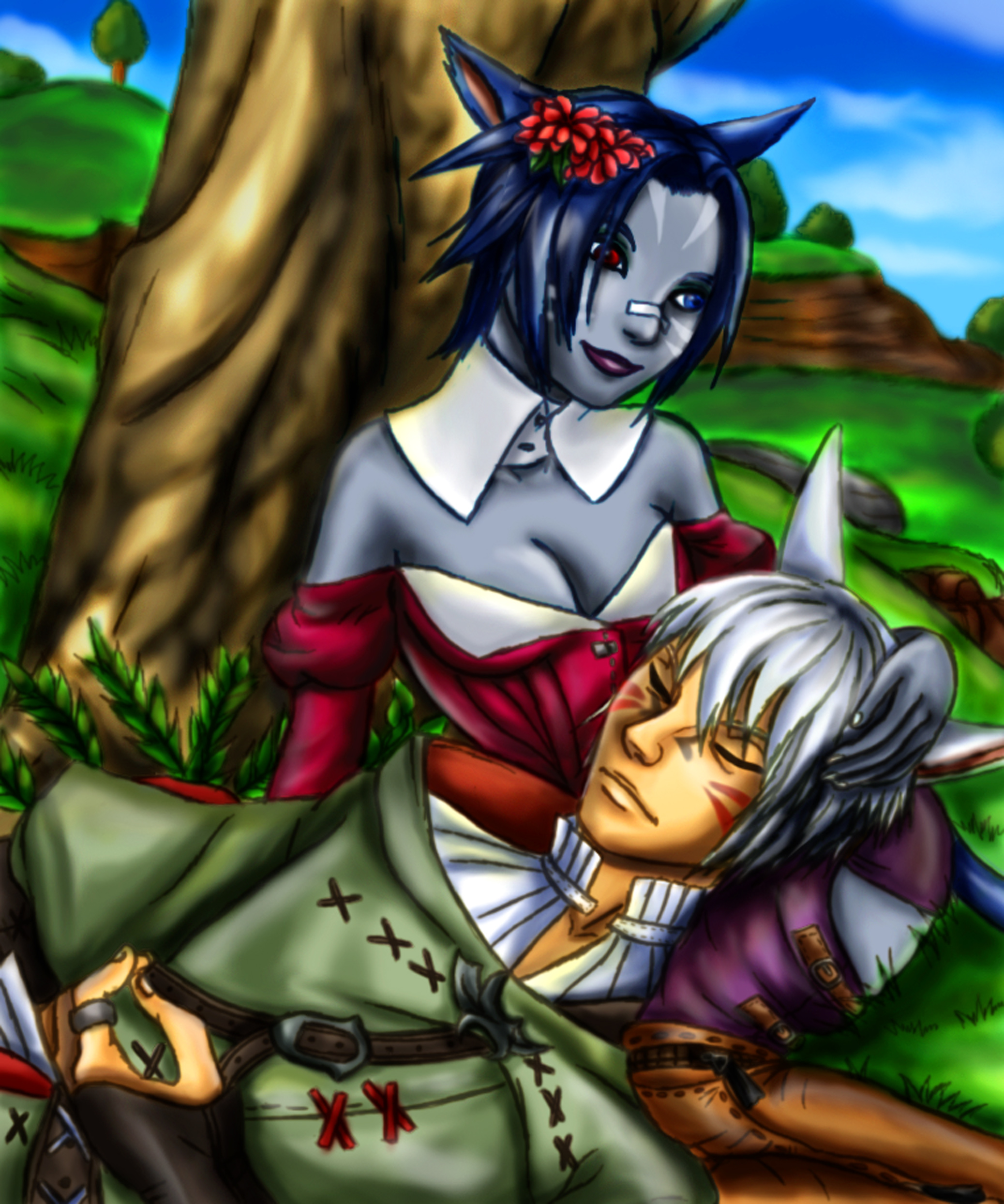 This drawing has already been featured on DeviantArt last week, I just haven't gotten around to posting it up her yet until now (shame on me!) This drawing in particular, I am very pleased with. As I mentioned in my previous post, I am really experimenting with different tools and elements within Photoshop, as well as with my drawing style in general. I believe I have improved with my latest works, but that's just my opinion I guess!
I believe that the colors are a lot smoother than in my usual stuff that I post up. I also noticed that this piece has reached a lot more people at DA than my usual stuff as well. Sure, it does take a little longer to produce better looking stuff, but it's worth it in the end :3.
Okay, so I know it's starting to look like i'm being a major Final Fantasy XIV fan girl posting all these Miqo'te pics (and believe me, it's going to get worse! Mwahahaha!) but really, i'm kind of using me and my bf's characters as models in a way! I get to draw them doing different things in each picture, I tend to have a hard time coming up with new material and I feel like Final Fantasy may be a great outlet for creativity for me. Also, not to mention, my boyfriend and I are having a blast coming up with new things for these two to do xD hehe. Yup, I got my boyfriend on the bandwagon pretty well >:3.